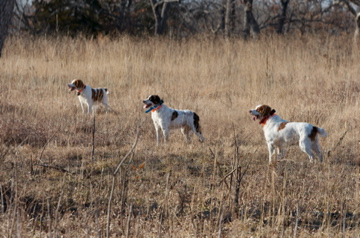 brittsnbirds
Fishing Buddy
Content count

807

Joined

Last visited
About brittsnbirds
Rank

Redear Sunfish


Birthday

February 23
Profile Information
Gender
Location
Interests

Fly fishing and fly tying.
upstream

reacted to a post in a topic:

How's Fishing?

Yea, weather at my desk is brutal....the IT guy can't get the temp stabilized. One minute your fingers are froze the next its your toes!!! Have to make a run to QT and thaw out in the hot car so I can type reports!!

Me too Jerry. You have me beat, haven't been lucky enough to get away with all the in-law hospital stays. Since you have been able to get away will assume your better half is doing good!! As far as feeling "moisture" in the air, I think I would settle for less humid conditions. Pretty bad when you go out in the morning, its 75 degrees and you start breaking a sweat immediately. Maybe this fall things will slow down.

Wish I could help you my man but am hoping to head that way as well, someday!

brittsnbirds

reacted to a post in a topic:

How's Fishing?

stlfisher

reacted to a post in a topic:

5/30 Big changes,

I will take it any way it is if I can just get down there!! BSSP is much closer but Montauk is the stream of preference for us. Problem is getting down there in time to get the preferred camp site. Too many locals "hogging" them up.

I would expect it to be fast still. We had around 1 1/2" last night in Cass County last night. The weather report indicated the worst of it went north of us. I would imagine the aquifer is fully saturated at this point. Hopefully the fast water will clean the stream out before I make it down again, no hope in site at this point. Keep the bite going boys!!

What Gavin and Snagged said!! Plus if you go downstream from them and let them do the "trout shuffle" you will really score (OOPS gave away another NoLuck secret)! And who do we call Upstream, Upstream?

Will take a look at my last tag number from Montauk last year and let you know NoLuck. If you have one from around the same date at BSSP last year might give us a good idea!!

brittsnbirds

reacted to a post in a topic:

"NEW" CG 5 @ Montauk??

NoLuck

reacted to a post in a topic:

March 1st Opener

That's part of the reason I got a spot in CG1. Nice firepit and grass! Will pull out in the morning at 0800. If everything works out may have to try and hit the river in the afternoon.

How about Campground 1 hook ups for the pads?

Looks like my thread was hijacked by grass. "park on pavement?" Most of the campsites are covered with sand an silt, how about doing something about that? Especially when there is a toad strangler. Try leaping from the bottom step of your trailer to dry ground. You better be an Olympian to make it. If you haven't had that experience your in for a treat. My wife (all 5'6" of her) reminds me to put the trailer as far starboard that I can at the campsite in case there are rainy conditions. I've seen times that there are many "house boats" in the park. Would be nice if they would clean it out and put another layer of asphalt on top to bring the pad level up. Plus fix the existing problem with the Homers hogging all the spots for days on end!!

rcguy

reacted to a post in a topic:

March 1st Opener

I heard if you Piss her off at home and make her chase you around helps with her therapy!! Or she will run you out and you can go fishing!!!

Darn Jerry sorry to hear that. I feel your pain. Fingers crossed for her recovery. I remember back years ago Dad had a couple. With therapy he was able to recover.

Good to hear upstream!! Sent you a text. Does Danny need to bring any extra wood?

I'm going to jump on the band wagon and join the fun. Talked my running buddy into it as well, so I guess we will drag the 5'er down on Tuesday and spend the rest of the week. Was surprised that CG1 had spots left!! Had an Attorney buddy talk me into it this year. Who knows maybe there will be a NoLuck or Upstream sighting?? Or maybe Jerry may show his scruffy face???

NoLuck, Seriously if I can tie them you surely can (and yes I called you Surely). Hardest part is the hook up with the little suckers.