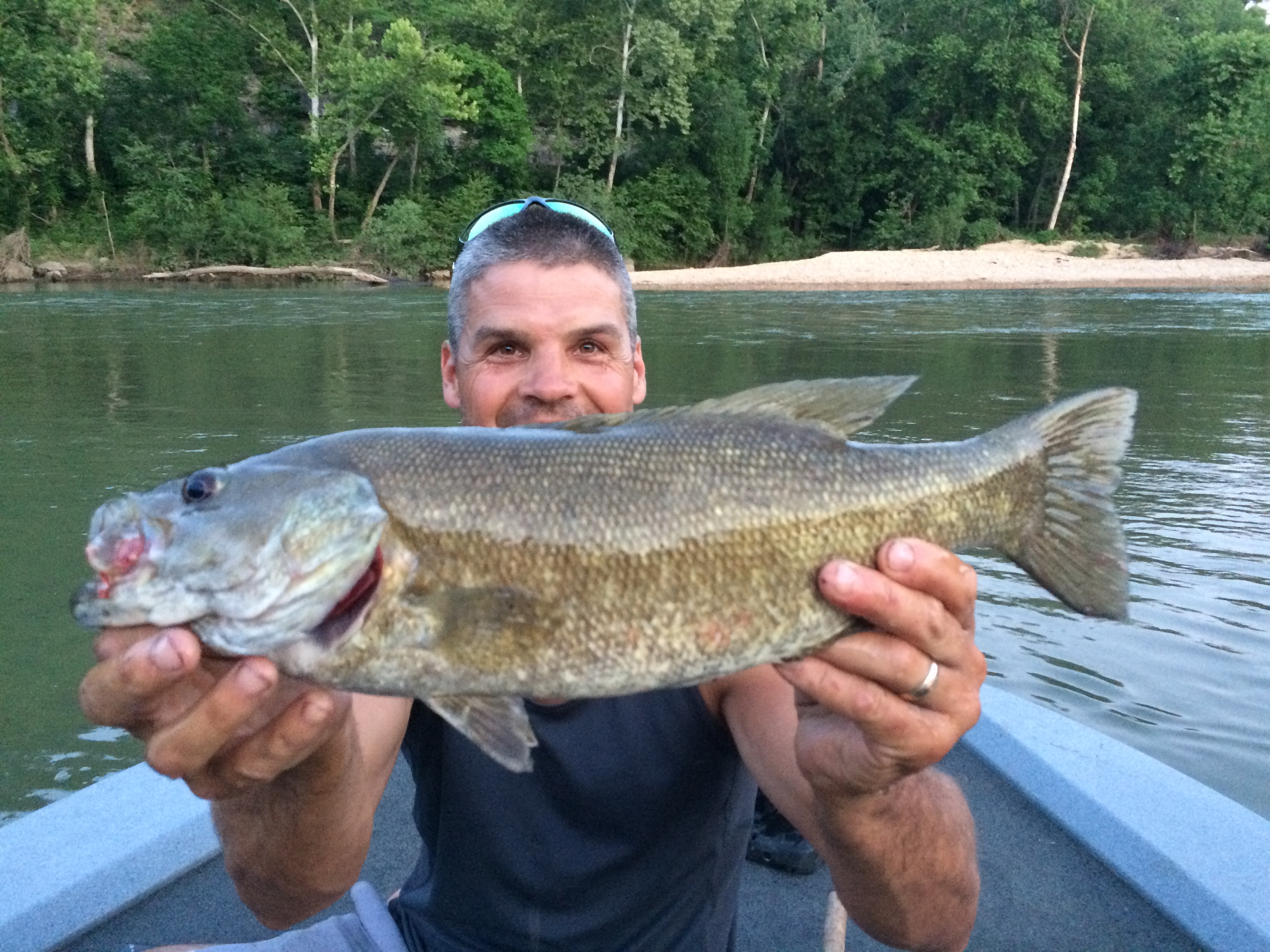 Content Count

1,300

Joined

Last visited

Days Won

11
Everything posted by Hog Wally
Do u have any baits in those colors to text me a pic of ?

I've been trying to come up with the best dirty water color. Any ideas? This weeks color test is a Hd craw with green pumpkin top and black bottom and pincers. I personally think it's a home run. Stopped at a random public access and the river is up and muddy but I still caught several including this one

You just pretty much explained that perfectly

I have no doubt Mitch could do it. But he's very busy

If I'm catching largemouth I usually fish up or down from them a ways. Or right on the bank This year the Smallies have been coocoo. I can't find the mother lode either. Just an occasional good one. But this flood will change that. It's gonna get really good. I fished Saturday and it came up 2 feet while I was on the river. I lost a giant and caught 2 spots. The Smallie I lost was directly across the river from the spots. I took a random cast to a dirt bank that I've never caught a Smallie on and he was there

18 foot deep today. It was lights out. Literally. That's the color I was using

The actually hellgrammite that we used was 3 3/4". But that took me a half a day to find.

I haven't found a month of the year that fish won't eat it but after several years of mold design, a finally finished mass production mold in our hands so we went full bore. On December 12 a year ago I netted a 5 lb 4 oz Smallie on our Shakey Head with a black/purple flake. My buddy caught

There's always tomorrow 😏

I think a smaller version of the Helgie with a mini Shakey Head would turn some Ned Heads Pun intended.

Thanks Tim. That means a lot

Well I'm talking myself into tagging out tomorrow morning and I'm sitting in my boat right now switching over to winter mode. Let's do this thing. Mr Agnew, I do believe we have a couple destination trips lined up. I think we should give those spots a couple more cold weeks to make sure there is a pile of fish there. Can't wait !

Anyone else tired of chasing deer and ready to start hitting the winter holes for some giant smallies ? Last year on dec12 I caught my first winter giant. I am so ready.

Very cool! Thank you for your service. I love the boat.

Someday I'm gonna have time to butcher em up down that way. I was on a roll for awhile and hit it once a week.

Right on Rick Maybe we can all meet up for dinner and a pint

I'm assuming I'm part of your buddy group at red oak lol? TackleHD booth will be set up at pb2 on Friday by noon. Gonna be a blast ! Come by if you're in the area and hang out.

My time has been so limited that I haven't fished topwater like I want to I'm sure they are going nuts but I'm working

At the tail end of a decent flood and I noticed my marker below the house was exposed, telling me my favorite pattern would be on fire. It was ! I only stopped in 3 spots and caught good ones at 2 of the 3.

My father in law is a butcher so I have access to tongue,hearts, liver and ox tail etc. all the good stuff 😄

Wow! Now that's what I'm talking about !

You're a good man and a great Dad

There's just nothing like a 5 lb or bigger smallie on a ozark stream. For me it's comparable to a 150" buck or a triple bearded gobbler. And you actually get satisfaction from releasing it. I have lost 3 this year that haunt my thoughts and keeps me going back to try again.

Gotta go to catch em. I get jealous of the guys that go once a month and catch a giant. I've switched to their tactics. Fish dumb water. Fish where I wouldn't normally dream of fishing. We lost two this evening and one was another possible 20" The other was a huge largemouth for the river.