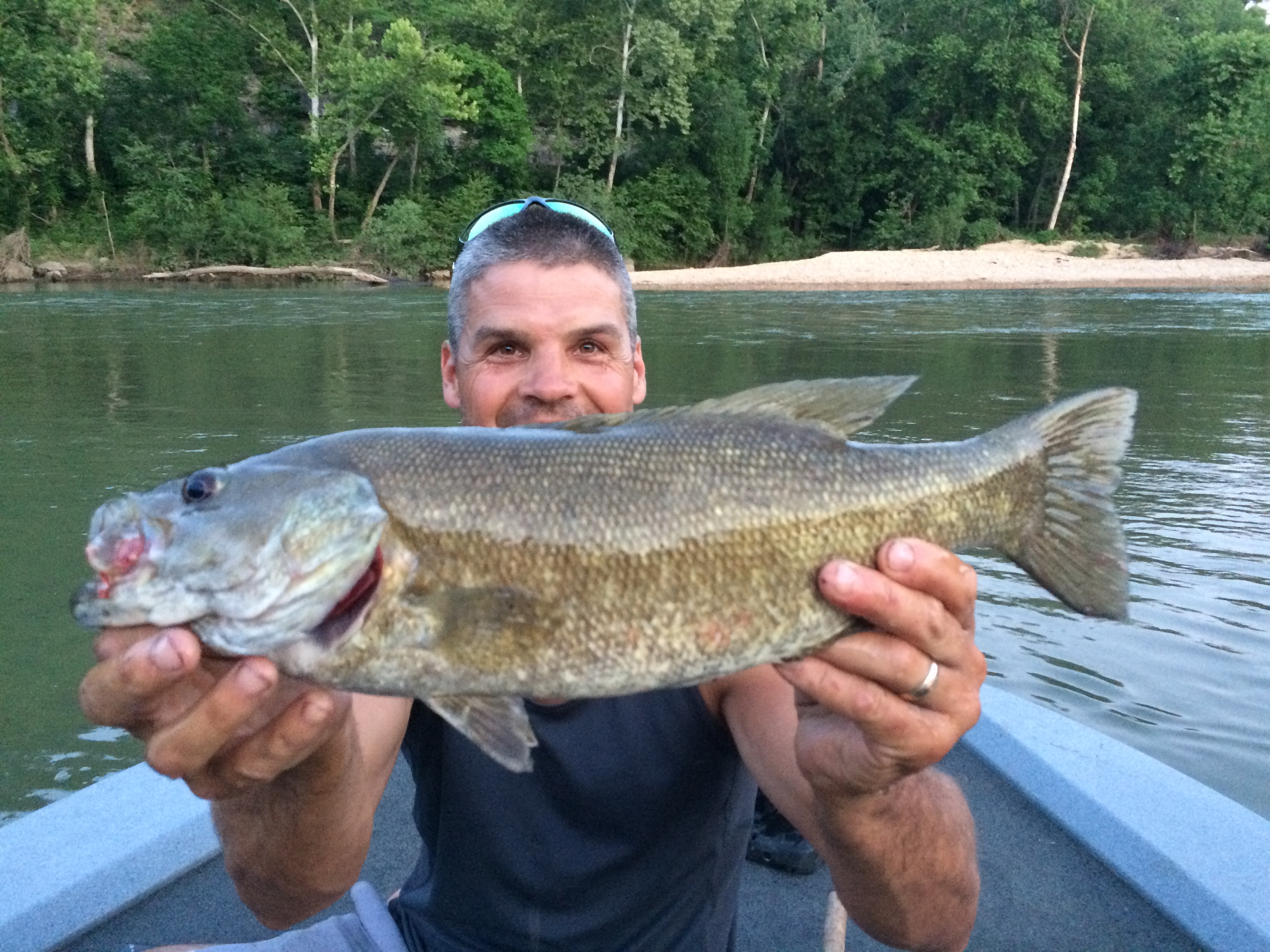 Content Count

1,305

Joined

Last visited

Days Won

11
Everything posted by Hog Wally
I had a hour to kill before supper so I dunked the river pro in and my daughter and myself went a ways up and or down the river. 47 degree water and perfect color. 4' visibility. I literally caught fish at every likely spot. 4 over 17" including this beauty.

I love it when it all comes together !

Water temps dropped drastically. Low 40's Back to the winter bite

Very cool to meet Andy and the conditions we fished really sucked. Next time !

Scott's pic won't download

Visibility around stclair was 2" at best. River has made some drastic channel changes too. Gonna be fun finding new pockets. The fish I caught were on a brand new current break that's never been there. I'm going on a all day trip tomorrow with a couple guys from OAF Gonna be interesting to see their faces when they see how nasty the river looks.

Less than 2 foot deep. Visibility 1 or 2".

High water has undoubtedly gave the fish an opportunity to move to prespawn mode and stack up on the usual spots. I'm gonna say this was the worst winter fishing I've seen in years. The ice made it bad. I'm gonna miss the winter bite. Maybe a cold spell could push em back to deep water but I'm gonna go out on a limb and say I'll be catching fish in less than 4' water this weekend.

Seth, I know you fish flowing water , as I do The optima have been my best investment, next to a river pro jet boat.

It dropped 4" in stclair. Long road to recovery though. Most wood I've seen in a long time floating down

It's a mess.trees coming down the river now. Gonna be awhile before she is fishable.

Maybe tomorrow but probably not. Tuesday ?

I like the river to be up 2 to 3 ft. It pushes the fish to the breaks in the flow. So I go to my favorite winter holes and look for a major current break. Sometimes that might be inches from the bank and possibly a car hood sized spot chock full of fish ready to eat whatever drops in front of them

It's chocolate milk here.

Rod is sweet! Boat is functionally sound now. Still some minor repairs to make

This river is gonna rise and get really good.

I fished all day Saturday and Sunday. The river was tough. Both days. Saturday in the snow for a hour was phenomenal.then awkward silence for hours. Yesterday it just never happened. Caught 11 keepers in 7 hours.

Brown. I'm in gatlinburg right now and there is trout literally everywhere I look. There's a crik running under the sidewalk with trout that eat at every price of bread I throw in. If your a trout freak you need to come here. They are in every trickle of water

I'll try to be more informative with my posts but it gets boring hearing about the Hidef craw catching giants for some.

That was very enjoyable seth. Thank you. And thanks for the many times you put me on fish.

When someone is out there killing it , I'm inspired by their success.