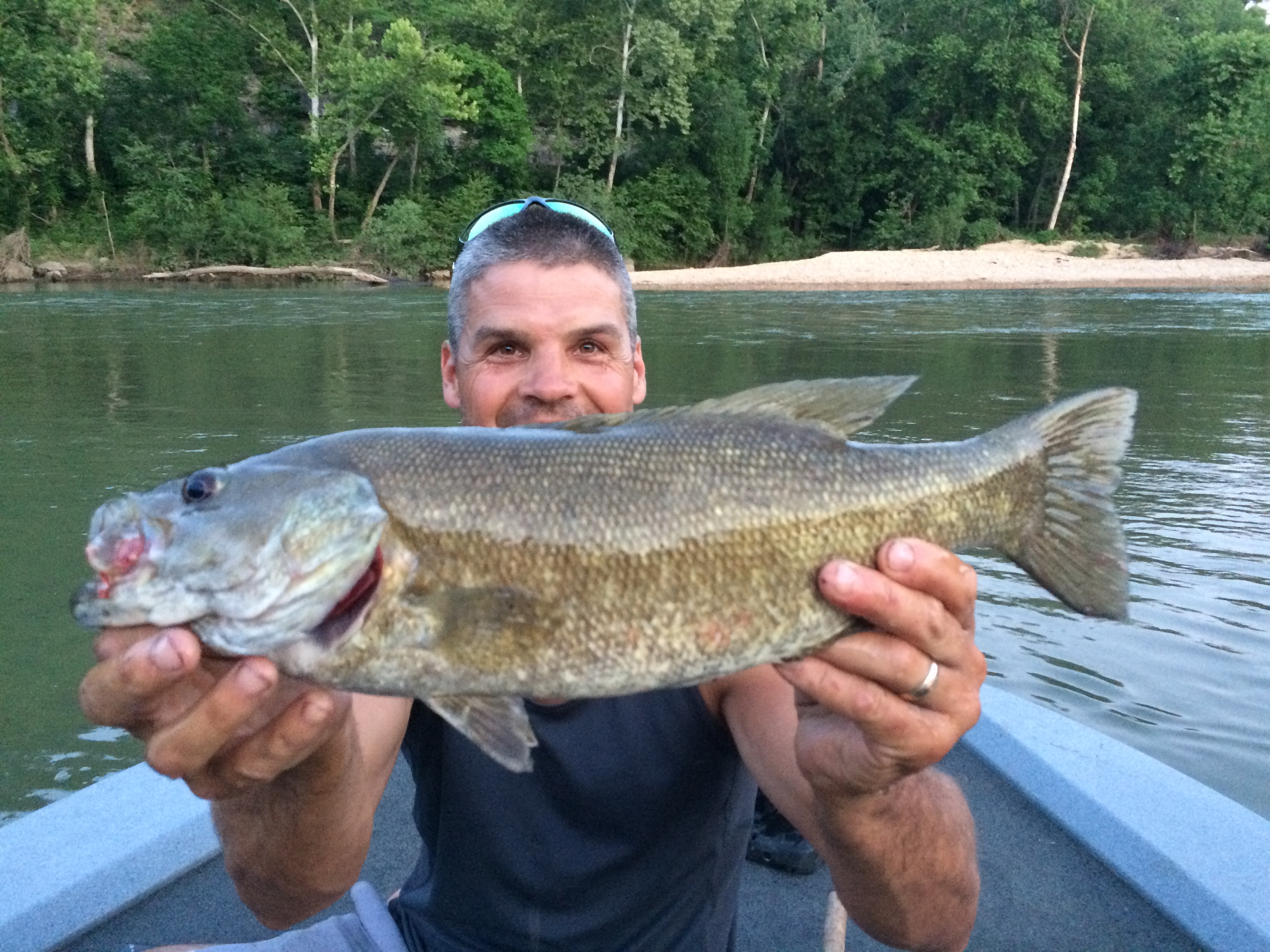 Content Count

1,304

Joined

Last visited

Days Won

11
Everything posted by Hog Wally
Meramec river. 141 bridge and up 20 miles I've caught my limit of whopper walleyes Plenty of whites also. Snagged below Winfield dam last spring and there apparently are a lot of walleye there cause we kept snagging them when we let our snagging rigs go to the bottom

I have found that nobody talks about Bagnell why? If I knew what was going on and when it would sure be cool. 2 hour drive for me. I wanna catch hybrids whites and walleye. Help me out. Come on guys

I see. Thought maybe it was around the caverns. Last time I was at roaring spring it was practically dried up. Drought just keeps going. River did rise though a little and it's dirty. Maybe too dirty for the giggers to stick a fork in our trophy fish

I have only been down there one time and it was this past fall. It was pouring down rain and we had to stay under numerous bridges to even think about staying out. We caught walleye and whites. It looked perfect for bass. I am waiting for my Riverpro to get built and then you can look for me around 141 bridge. I will let you know how I do. I hope my boat is done before the walleye spawn. Sold my alweld now I'm bumming. 3 days of bow season left Then its fishing like a madman. Seen guy yesterday puttin in at 30 bridge. Said he'd been catching some whopper crappies. I can see that ramp from my office stop by and go fishin with me

I will be out hittin it hard in my brand new river pro ! What spring are you talking of

And a silence falls over the crowd. Meramec. Jerk baits. Slow on the bottom anything that looks like a fish. Kayser don't worry I won't share our new honey hole

Right on ! Don't wear their lips out. As soon as I'm done with this nuisance deer hunting in Ballwin I'm fishin like a Madman. Hopefully in my new River Pro.

Redhorse down to thirty has some giant smallies! Little meramec is nothing more than a pristine wade fishing creek in lonedell area. Dumps into meramec mile above river round I'm slaughtering deer in ballwin with the new ordinance they passed

Let's face it fellows, Giggers are our enemy! Otter aren't helping either The little meramec runs through my property and it's full of dead fish with throats bit out. Otter everywhere even in daytime. Good to know everyone is fishing or at least thinking about it. I'm bowhunting in Ballwin everyday but Jan 16 I grab my pole and head to river

Change lures. Change tactics. Water is 60 degrees

Anybody else catching anything or do you guys just keep hush mouth while I blab about everything I know Surely there's others out there catching something besides drum and gar. Curious also if anybody else is seeing all the dead blue tongue deer floating in the river. Up by Stanton it seems to catastrophic levels. Stinch alone makes me not wanna go there for awhile.

Did you get my pm? SR9 rapala always works. I keep three baitcasters in my boat. Usually I have a shallow a medium and a deep deep like 12 foot deep diver tied on. If your not a foot or less off the bottom your just out on walleye

Too muddy down by 141 bridge put in at Stanton went ripple to ripple. Caught 4 walleye 2 big fat ones over 23 inch 1 big smallie also 17"

Too bad for my lack of computer knowledge. I hate divulging too much but I think if enough people got on board the meramec could get regulated and heck who knows they stocked the stfrancis why not our beloved little fishery. The gigging season is here. Consider everyone else before you stick your gig in any fish that could otherwise be caught and released

Sorry Kayseri can't figure out how to pm back to you so maybe I can have my secretary do it at work. Palisades is the place I fished Saturday tomorrow if it rains I will be at valley park fishing the ripples. All I hear about is deep water and walleyes but if they are feeding actively they inch right up to the head of the ripple. Just gotta find that sweet spot. 200 series chrome bandit is the sweet lure for a little while longer.

High pressure not a problem. White bass walleye kentuckies smallies all in sight of the boat ramp

It's Time! If you got time hit the river.

Haven't been fishing in two weeks. Waters too hot and low. Walleye and whites are shut down

Well, looks like Table Rock hooked me up again. One Kentucky. I won't even bring my pole next time

Oh my gosh! I've never seen a more helpful website. You guys don't hold back. If I do any good at all undoubtably I have to give you fellows the credit. Thanks. Seriously can't believe

Well at least you guys have a sense of humor. Not really interested in smallies kentuckies and largemouth. They are abundant in the Meramec river running through my land. I enjoy that explosive topwater chaos from whites and hybrids hitting shad. I don't think anything compares Surely something is happening ? Dig deep I'm only a weekend warrior in your parts. I'll repay the favor when you head up my way for some trophy smallies and walleye

Well crap. I guess I'll try for the early morning top water bite then wade through the crowds of unhappy hot people in OPP(old people paradise) Why can't every lake be like Truman where locals and out of towners alike can catch fish at the drop of a hat. My family has been going to 86 campground for 25 years and I can count all the fish I've caught in those years on my own digits. I know you guys think this lake is the greatest thing since sliced bread but it hasn't been exactly nice to me

I'm headed to table rock this weekend should I bring a pole and hopefully chase some whites or just suffer through silver dollar city and the like

I guess the water to be 10 degrees warmer down there than up by my usual stomping grounds. I can say that it was some beautiful walleye water they were probably too hot and full moon also. Two I caught were legal but they are still freely swimming there

Nothing over 13" One hybrid looking strange smallie thing what's that all about ?