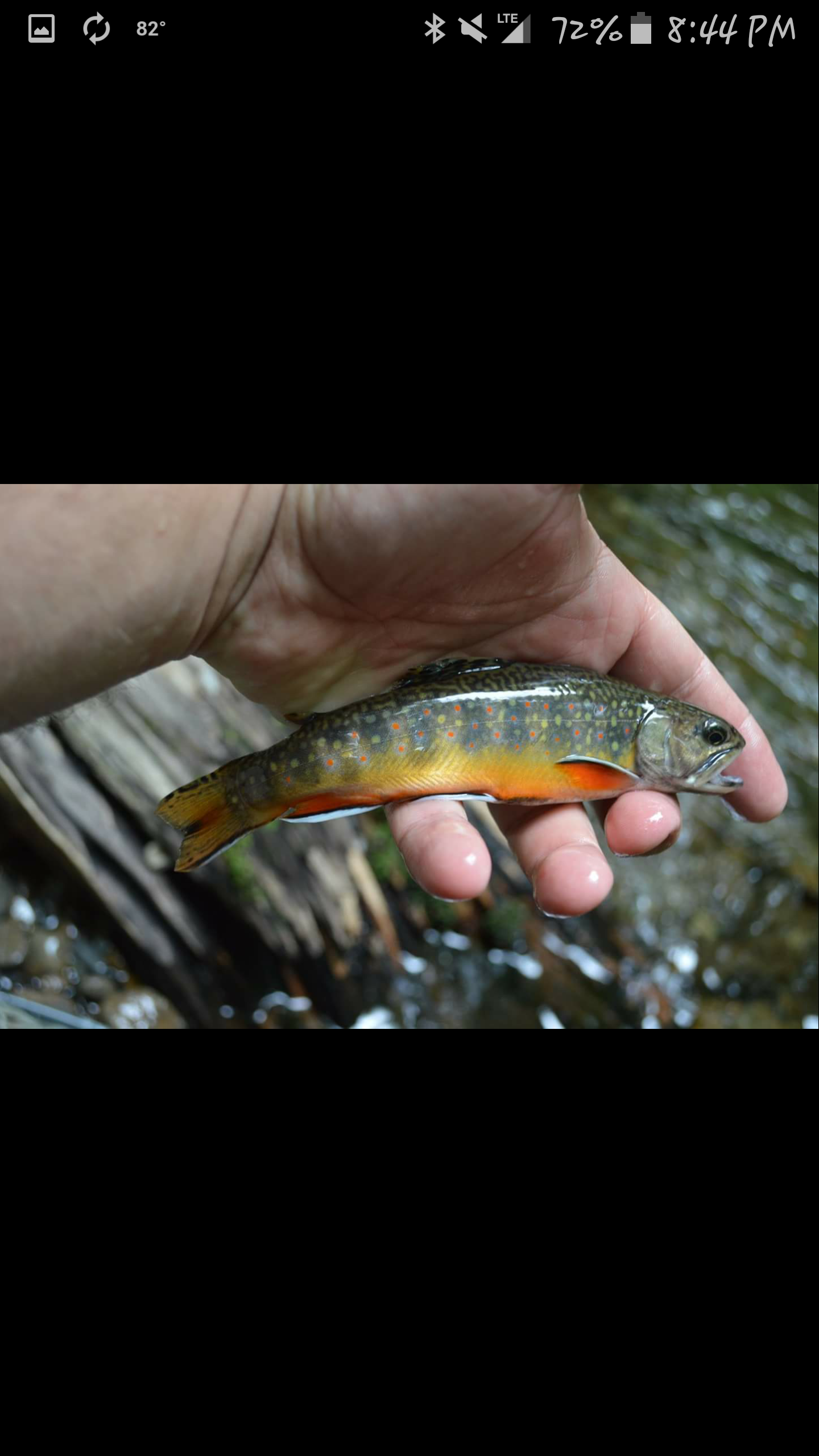 Content Count

18

Joined

Last visited
About Nharris
Rank

Chestnut Lamprey


Birthday

04/29/1984
Thanks for the advice. Been tying several different midges the last few days. Ready for a great weekend.

Right on. I appreciate the info. Hopefully water wont be running hard. North fork white river is my back up plan if i cannot wade the tail water.

I was hoping i could get some advice. Ive never fished norfork tailwater. I. Plannin on coming down there next weekend. I was wondering what kind of flies are productive down there and how water flow has been? Does norfork tailwater fish pretty similar to taneycomo where the scud is king. Just lookin for some catch and release fishing. Thanks for any advice given.

I fished blue spring creek august 16th for the first time. When you go over the stream on hwy N there is a small parking lot on the left to access the stream roughly a half mile from the bridge. Water was 62 degrees. I fished from sunrise til about noon. The fish are fairly agressive as long as you dont scare them. I caught 3 that day being my 1st time there. All decent fish 6" to 9" roughly. I was using a #10 hook for the fly i was using. Probably wouldve caught more fish with a smaller hook. I was catching alot of minnows with the smaller flies. Nice stream and a nice day of fishing. I look forward to fishing it again. Just have ro take good care of the trout so they are there for all of us to continue to enjoy.

ive never fished roaring river before. I'm gonna be in branson for the weekend. Seems like 4 units at taney isn't gonna be ending anytime soon so was thinking about trying out the RR. Can anyone give me any advice on flies to use. Thanks

You can still wade Alittle with one generator running obviously not out in the middle of the lake. I will usually wade out around 10 to 15 feet from shore with running water. Just know your ability and use caution.

I just fished taney over the weekend. between the re-bar hole and outlet 2. Grey scuds were the best for me. Fishing was Alittle slower but the spawn is near so that is expected.

I'm going to be in branson this upcoming weekend and am looking to do some fly fishing on taney. Has the bite been any good lately? What would be a good fly to use there? I've only fished taney one time and am very new to fly fishing. Thanks in advance for any advice given

I've had some good trips the last month using egg patterns

I was fishing on my own. I think i know the older people you are talking about. The one old man kept crowding me when he would see me get a fish. The jig bite was very good that day was using a few different types with the fly rod just drifting them.

Fished Saturday morning 8 til 1. Caught 10 fish probably missed 10 also. Not bad for a newbie with the fly rod. One of the rainbows was 16" also seen three of the golden trout. The crackelback did the best also caught fish on a olive and bumble bee pattern maribou jig

Just curious. Anyone know of a good area near branson to fish table rock from the shore. I'm coming down in a couple weeks for vacation and would like to catch some fish. Thanks

Made it out to the spring Saturday. Got there right when the horn sounded. Mainly fished right at the right bend where the spring straightens. Ended up catching 2 fish one about 14 inches and the other a little smaller. Bigger fish came on a white and gold rooster tail with a gold blade. Other one was taken on a watermelon color pattern with gold blade. Fish were biting good earlier on and the bite really slowed down about noon. Both tails were 1/8. There were two fly fisherman that we're doing really good early on they were throwing there flies into a section that was holding 50 fish easily. I was just upstream from them. Good day all in all. Sen a few Eagles flying overhead early in the morning.

Thanks for the info. Was gonna give it a try today. Decided to wait til tomorrow for the slightly warmer weather. Hoping for a good day tomorrow. I'll post how I do here

Thanks for the info. I'm thinking I'm gonna give it a try on Friday. Gonna be using marabou jigs and some rooster tails with my ultra lite. Bringing the fly rod as well for some much needed practice. Do you know if your allowed to use crank baits on the river there since it's a red ribbon. Thinking about trying for some smollies as well.