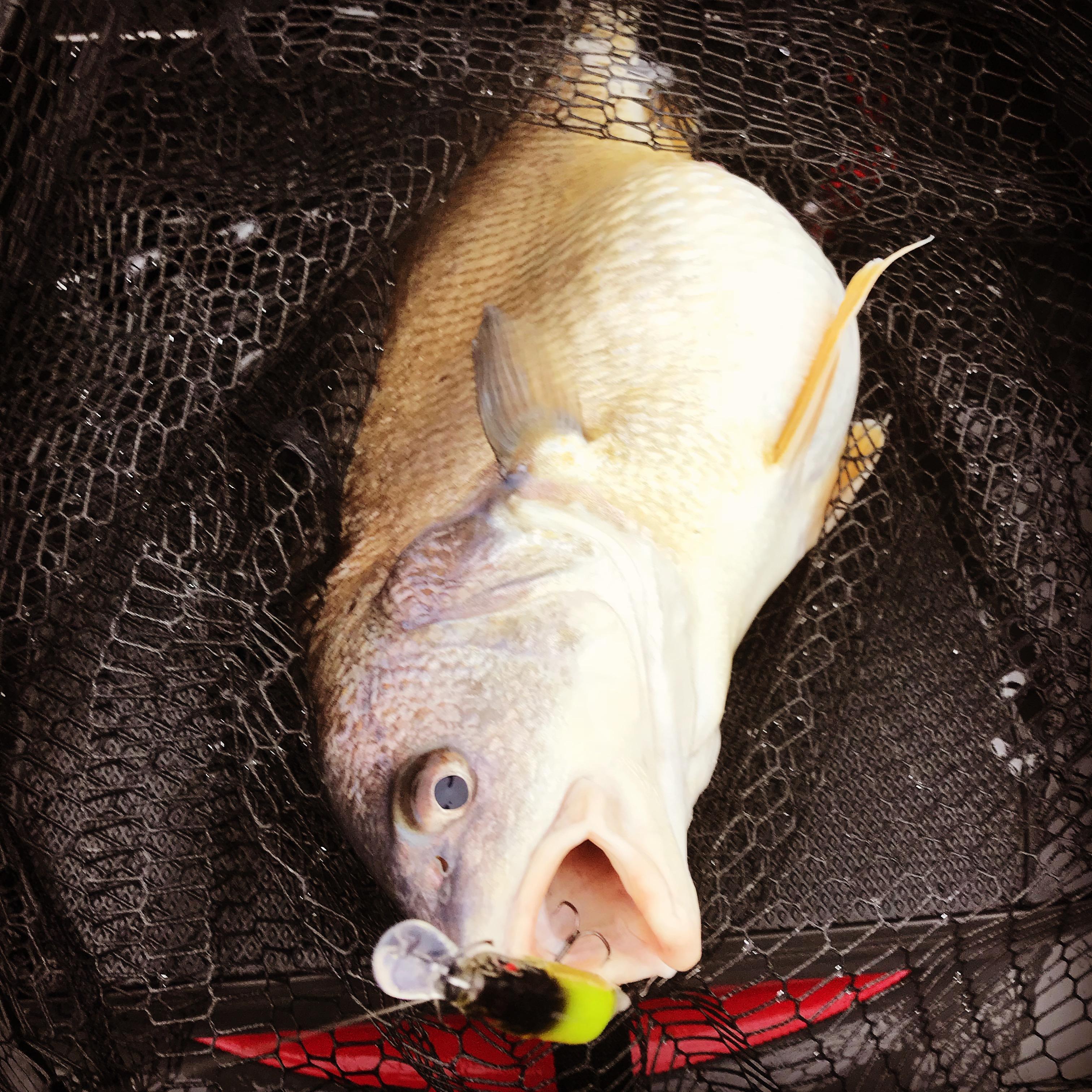 Content Count

327

Joined

Last visited

Days Won

1
About Lvn2Fish
Rank

Goldeye


Birthday

03/18/1986
Profile Information
Gender
Location
Interests
Long extension chord and you can get creative . I travel all over with mine and usually have 2 50 ft chords.

Hey thanks for all the information man !

Springtime when the fish start biting probably Mayish

I'm looking through the paddlers guide trying to plan a float on the Little . Looking to fish and take my time . Hoping a few of you guys might recommend a section to try . Parking at the top and bottom would be required .

https://health.mo.gov/living/environment/fishadvisory/ Mercury and PCB's which I believe is some kind of fire retardant. It's all based on what the fish are eating throughout there life. There is a maximum recommendation on how many meals you should eat for each species. Disclaimer !!!! not in anyway saying what anyone else should or shouldn't do .

Surrounding area also . Nixa ozark republic and probably a bit in rogersville

Hey everyone ! As the title says I'm starting my own business after 20 years in the lawn service business. Finally time to take a leap of faith to get out from under the man ! I'm focusing my expertise to create a one on one experience for my clientele. I'll be the sole owner operator. I'm always a phone call away. I'm keeping my client list short so I can focus on providing excellent service to each one of my customers . This will not be your typical service where sketchy people show up and rush through a job! Call me anytime . Free fishing reports with weekly service !!!

Do you recall what the water temp was ?

When I say I like the stretch it's for a couple reasons . The main one is I feel like I take the lure away from fish with braid . In cold weather and lethargic fish I like a delay in my set with the crankbaits . Same with the spinner bait. The stretch in the line is almost like a built in delay. With the braid and the wart and any moving bait I miss more bites . I like it on top water and frog fishing that's about it . It's more for a delay on the initial bite . And I set the wart hook just like you mentioned slow pull into the fish .

Phantom green with a bit of purple and some nice glitter. Hard to get a good picture of any detail with it being so clear . Will be fish catchers no doubt

Can't stand braid on my treble hook baits . I want something with some stretch usually helps with hook up ratio and fish not pulling loose . A lot of the fish I catch on the wart and crawler are barely hooked , too much of a pull and they are gone . Plus braided line and freezing temps are no fun . Soaks my hands and freezes in the reel .

you covered it Bill . Length of cast is exactly what I was going to mention . Bomb that thing ! It's one thing that makes that lure so good . It really does cast great .

It's laughable to me that there are 33 boats in the tournament , and no one can even say how they caught there fish . Like they are somehow going to give away there edge . What a joke . I hate when tournament fisherman have some big secret makes me not trust them . Any time I win I spill the beans and it pisses people off !