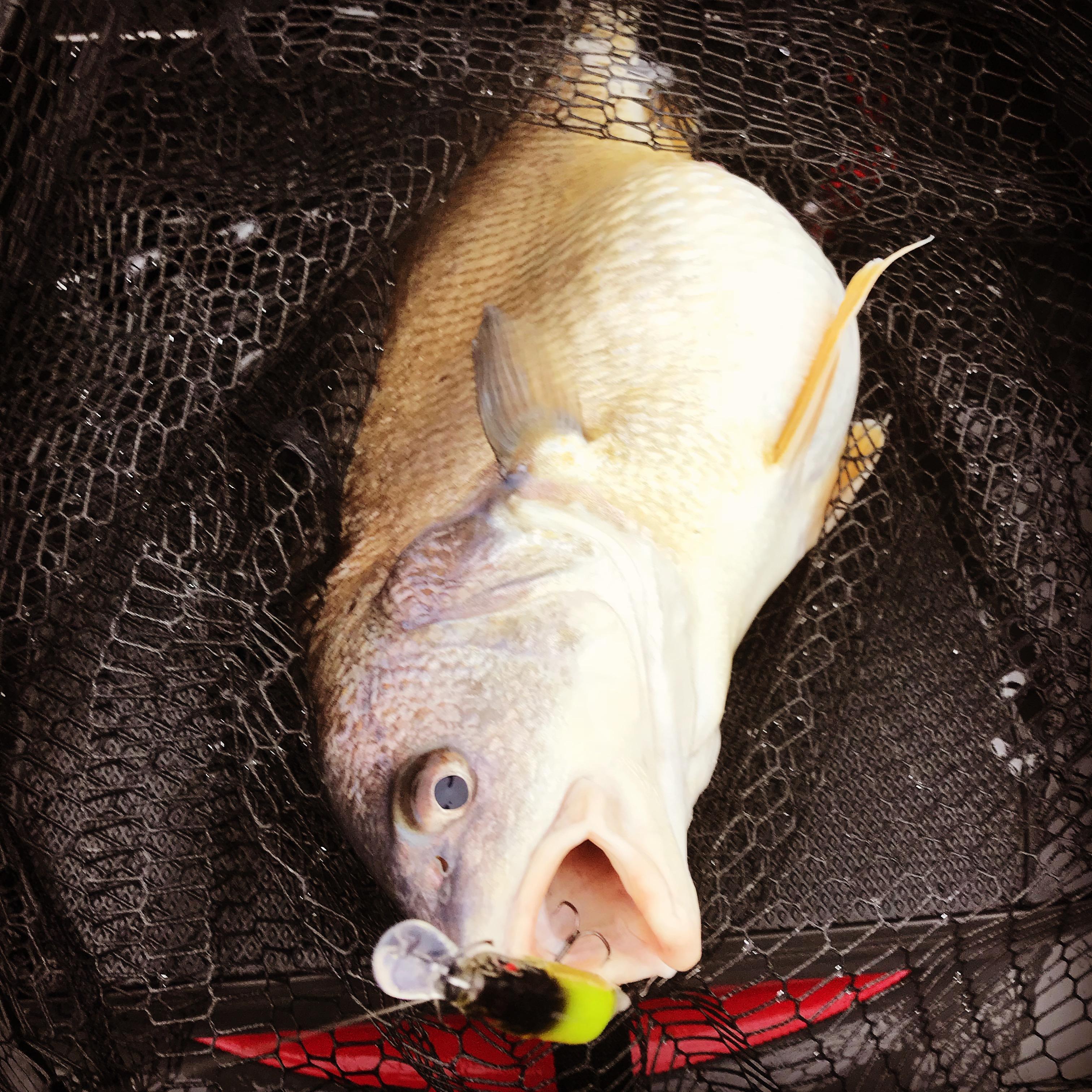 Content count

226

Joined

Last visited

Days Won

1
About Lvn2Fish
Rank

Flathead Catfish


Birthday

03/18/1986
Profile Information
Gender
Location
Interests
Calm Waters on Indian point has little A-frame cabins. Plus the owner Chris is an awesome dude, as well as a good fisherman. I was really impressed with how clean and updated the cabins are.

mrgungho

reacted to a post in a topic:

Baxter Marina Ramp

You will be perfectly fine at Baxter. I've put in at pretty much every army corps ramp on the lake with a 2wd and I have never had a problem.

https://huntfish.mdc.mo.gov/sites/default/files/downloads/page/Table_Rock_Lake_FA_Maps.pdf

Tough to say. This is the reason Table Rock is so tough . Not only is there a massive amount of surface area , but you figure in the depth of this lake and you might as well be hunting for Nessey with a pair of goggles and a snorkel. Some days it's easy. Some days I wish I would have played golf... and I get ticked golfing. I'll be on the water Saturday seeing what happens. I have a strange hunch that there's enough fish suspended in the first 10 ft that a top water might be the deal . All day long... Of course I like the best 5 and if it's only 5 bites that's fine . Two weeks ago I caught some top water fish I thought were random over the same places the FB jig was working . The jig will definitely get some play also. Just saying there's a chance these suckers are looking up.

Bushbeater

reacted to a post in a topic:

Rare experience

Probably no complaints. Van Buren can be like the niangua though, a real Party spot. Figure it's a big business down around there busting floaters.

I was at Lake of the Ozarks last year in December. While my father and I are Fishing the mouth of the Osage I hear a buzzing and see this drone like 200+yards away maybe 100ft over the water. I kinda ignore it but then the tone of this thing changes , my dad says " we've got problems " this thing fell out of the sky smashes down in probably 80ft of water . We are cracking up. This dude comes running down from this mega lake house . Says " did you guys just see what happened "? .we reply yup. dude says " can you guys go try to get that for me ?" We respond "Does the darn thing float ? He's like. "No, I mean how deep is it ? can you use your sonar ?" I tell him, sure . We idled out and got the hell out of there .

It's law enforcement. Had a buddy float the current last weekend he said they were using drones to catch people smoking reefer. Hell of a deal

magicwormman

reacted to a post in a topic:

7-28-18 fishing report

Royal Blue

reacted to a post in a topic:

7-28-18 fishing report

JestersHK

reacted to a post in a topic:

7-28-18 fishing report

It's not the trees that are grabbing them. There's a lot of line around . Where do you purchase those 1oz grass jigs at ?

merc1997

reacted to a post in a topic:

7-28-18 fishing report

kdc

reacted to a post in a topic:

7-28-18 fishing report

bobby b.

reacted to a post in a topic:

7-28-18 fishing report

cheesemaster

reacted to a post in a topic:

7-28-18 fishing report

tho1mas

reacted to a post in a topic:

7-28-18 fishing report

With all the positive reports I thought I would dump the boat in and give her a try. Put in at aunts creeks at about 5:45 with sun just starting to peek over the hills. Water temp stayed pretty consistent throughout the day at 84 degrees. Unlike Mr. Babler all off my fish today we're puking up shad, and by the end of the outing my deck, my shorts , my seats were all covered in a nice white Shad paste . From Aunts I decided to head down lake to the confluence of the James and white . First stop was a long gravel roll off where the channel eventually skirted the gravel . Sitting the boat in about 35 ft casting in 15-20. First fish of the day was a dandy smallmouth that was black as coal . With beautifully bars . Right around 3 lbs . Fat healthy fish . This one came on a football jig. Ended up catching three or four off this roll off . The rest were feisty spotted bass all around 14 inches . Made a move and really started dialing them in . Fished some secondary roll offs, and they all produced very nice smallmouth, all on the FB jig . Pretty consistent bite around 20ft of water. With the boat sitting in 40ft . Made another move to a secondary point and the schooling started. Caught probably ten in ten minutes. All fat spots. All throwing up profusely as I would swing them in the boat . These fish all came on a super spook jr . Pretty sure you could have caught them on anything resembling the forage they were consuming. By now it's about 11 and the wake boats are doing circles all around us. The bite definitely slowed . Decided to hit one more little point up the James and relocated fish sitting in 30 ft . Had a nice flurry from 11-12. All on the football jig again . Was a great day on the water with totals probably around 40 fish for the day . Best five were all brown estimated around 12-13 lbs . On a side note , usually the smallmouth I catch on the rock are missle shaped fish long and skinny . These fish were not that way . They are fat stocky fish, obviously eating well . And a few of them were very dark with very colorful bars. The bite stayed fairly consistent all day . The cloudy sky's probably help us a bit today . Caught serval out of deep trees. I think if someone wanted to keep catching after the sun gets high this would be a solid pattern. Not so much a guide friendly pattern. And you better have a big bag of jigs . Thanks to everyone who has been posting reports figured I would share what I found.

Tim Hughes is a legend when it comes to painting a bait. You will not be disappointed

The predator baits are fine . You will have to tune them if you're painting them . I think I remember paying around 2 bucks a piece for the blanks. But after you put hardware and hooks on you're about the price of the storm original wiggle wart . Both of these baits are supposed to be designed from the pre rapalas. 10 lb Floro line is usually my go to . I've been know to go down to 8 if I think I need the bait to run a bit deeper . The rod you choose to fish the wart on has a huge impact on being a successful wart fisherman. I have one gloomis bronzeback that's 6'9 medium action. The thing is like a whip. That flimsy rod lets the fish take the bait without feeling any resistance. It also allows the bait to get to the bottom and hunt without hanging up. And remember you better be grinding the lip off that bait or you're not fishing it right. Some days you can really burn it , others it's a slow crawl.

I think they only take 28 guys .

I'm not sure , I could see that working

Now let's see what you did with it !