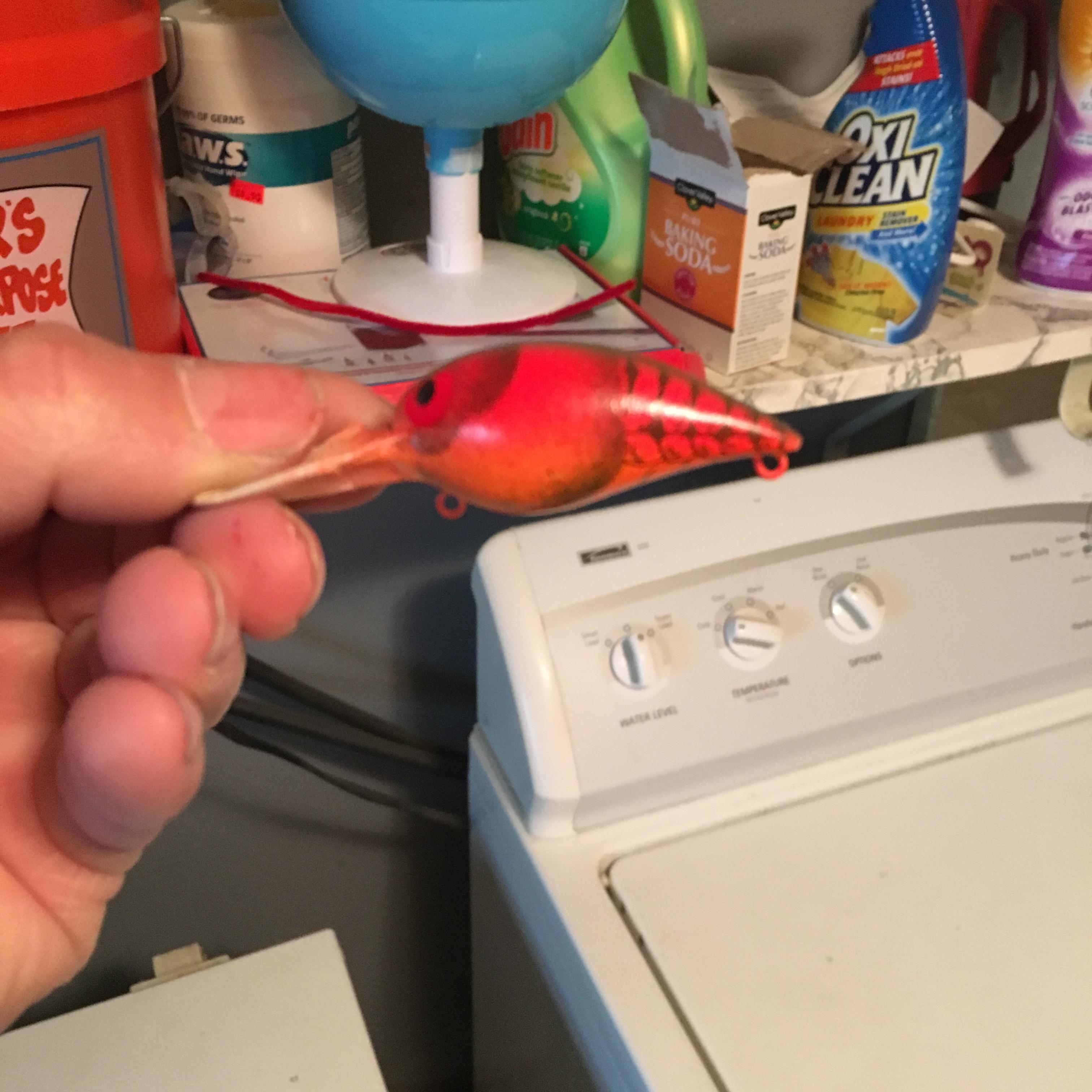 Content Count

37

Joined

Last visited
I hope my comments did not come off as irritated it was ment to b amazement. I have fished against him in the bassothons for years, his ability to catch the bigger fish is nothing short of probably the best thats ever wet a lure on our lakes. Im 40 yrs old been fishing tournaments since i was 18 im just pointing out that in my lifetime i have never seen anyone dominate these lakes like he has the last 4 yrs or so. Yes time on the water makes a huge difference and his dominance has fueled me to up my game but its tuff to find the time i want with a wife three kids that are into everthing and a

Its perplexing none of the big sticks in the past has dominated like he has the last 3-4 yrs on bull, to catch fish that size every tournament is nuts.

Went sat caught 5 , 4 keeps dead slick lots of boats and tough. Out of lead hill

Anglerspy had 56 at leadhill a couple days ago

Sprint thanks for fishing with us we had 47 boats and raised over $4500 it was a tremendous success! We struggled to with only 3 keepers im gonna stick with bullshoals. Thanks for everyone who fished it was extremely appreciated!

Anyone know the results from saturday?

in this tourny fishing above lead hill made since very few competitors up above there but the short day hurt us on day one had 4 that went 10.10 lost 5 keepers two really nice ones felt like i was pressing all day was in 86th after day one. day two no pressure same locations had 14 keeps best five 14.64 clawed our way up to 23rd with 24.74 never seen another cat fishing in the area all day it was nice nothing like the norfork oi's. but day ones gonna haunt me for awhile!

looks like a great day, definitely better than my day at work, could use some of those in the bassothon championship this weekend!

if you are looking for peace on the water dont go to bull in april cystic fibroses tournament the 9th basscat tourny the next week and bassmaster elites the week after the lake is gonna get hammered, basscat week will be very busy usually 400 boats or so in it.

whats great is its lake wide all 3 specimens of bass i have fished from lead hill to above the bridge in theo, in the last few weeks and never have i seen this many, they are on the main lake, creeks, and all points in between rarely a cast with reaction baits without followers futures lookin bright!

getting about half of my bites on the fall, the rest ripping it off the bottom pretty good, the fish are scattered some on bluffs, some on long points, the big girl came on a windy bluff to pea transition in about 10 to 15ft. we caught them from 2ft to 35ft saturday with most being less than 20ft, my partner used a 5/8 oz sat and i killed him with the 3/4 probly around 6 to 1, but thurs he got me prob 2 to 1 on it . and i am very grateful for that fish i dont catch very many 4plus brownies when i do happen on one feels like i won the lottery.

finished 13th in it,. won on football jigs 90 percent including myself caught them on footballs. had my 2nd largest brownie on bull at 4.39, lost a 3 and a half lb black on third cast that ended up costing us 3rd place, just couldnt get rid of 2 little kentuckys this ones gonna hurt for a while.

i will second that been fishin it since iwas old enough to hold a pole,36 now but i wouldnt trade it for any other lake in the county,it will always be home.

thanks for the info, not sure may just run up from peel like i used to when gas was cheap,and i will need all the luck i can get been catchin fish but nothin big enough to do any good maybe that will change with the cooler temps.

nice report you always seem to be on em fish, may head up that direction thursday cant buy any keeper blacks in the midlake mostly smallies and some 12 to 14 inch spots thrown in.