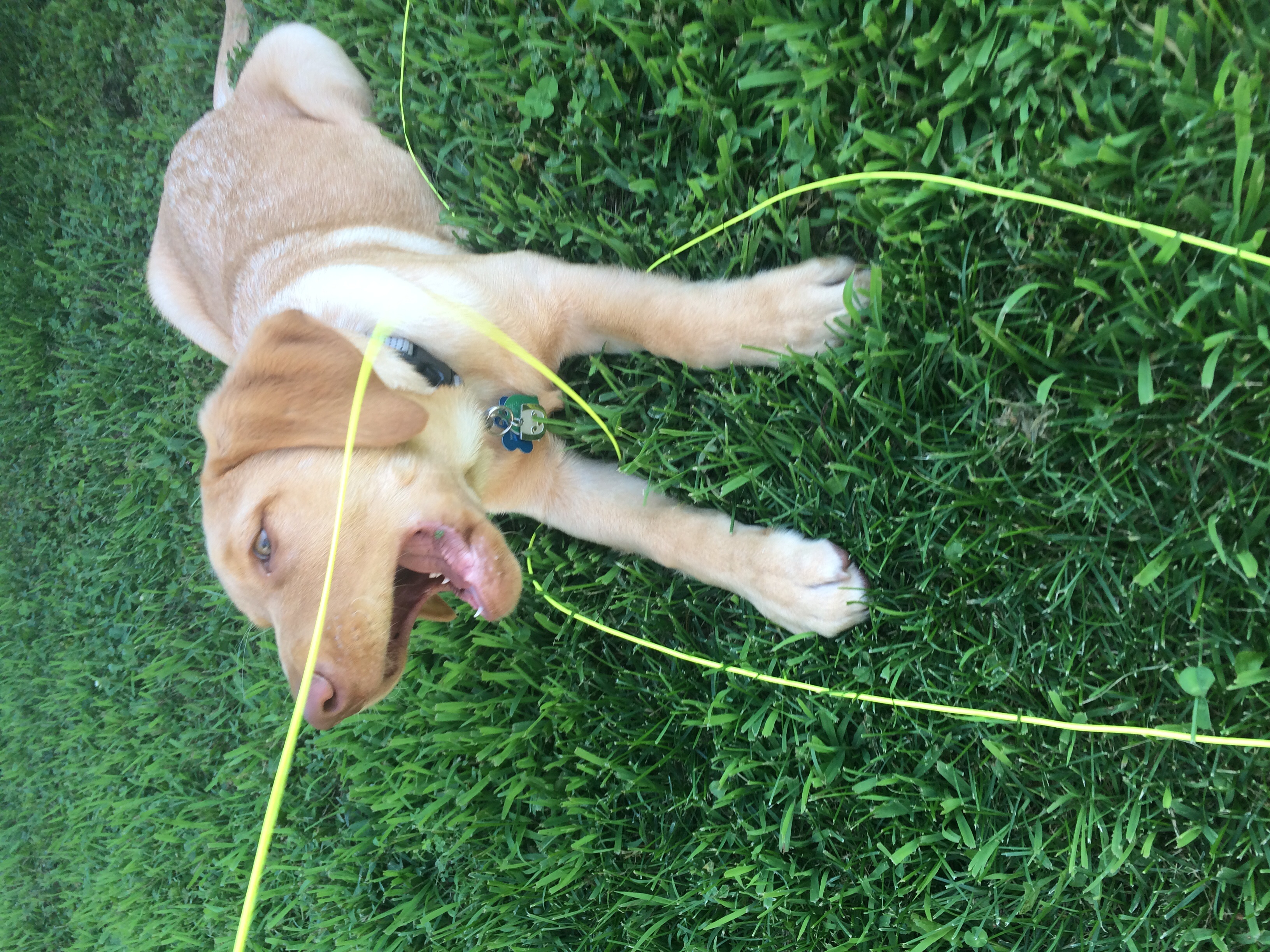 Content Count

247

Joined

Last visited

Days Won

3
Profile Information
Gender
Location
Interests

My passion is fly fishing but catching fish and enjoying the Ozarks is all that matters at the end of the day. I work so I can fish.
When not fishing, you can try to find me in the woods.
Nice report. Thanks. I assume that means the ramp at Eagle Rock is open still? Haven't been out there since the corona stuff.

Not to create a run on lures, but the coronavirus is going to affect the ability to get lures and hooks. Spro is one of them but there are others, regardless of what store. Will be interesting to see how long it affects inventories. Aaron at HL&S mentioned the other day when I was in there. So now stocking up on lures has become a matter of survival and preparedness. 😃

No experience with that boat. Curious if you looked at Ranger or Vexus as well? And if so, what made you look at Xpress? Not at all anti Xpress, only curious. Been in the Ranger 188 a lot and it's a good boat for the price point.

Thanks everyone for the comments and suggestions. My trip got cut a little short due to a stomach bug, unfortunately. I did get out on Friday for about 5 hours. I fished within the State Park area, mainly on main lake points and little coves. I never went far back into creek arms. Water temp was around 54. It was windy and sunny. Fishing was fair to decent in my opinion having not much experience fishing the lake. I caught 13 with 3 being nice keepers. Nice fat healthy fish. I never weighed any but I did get a plump 18 incher. My main two baits were a suspending jerkbait and a jig.

Hello everyone, I'm making my quarterly trip up to see the in-laws and of course I'm bringing the Ranger. I usually fish out of Linn Creek area or the state park area. I'm not looking for specifics, but curious on where the bass might be as far as pre spawn and general mood. Moving baits versus bottom contact preferences etc. Not sure if I should still be looking main lake or going back into secondary points or farther. Any ideas on current water temp? I know it's going to drop and the weather isn't going to be nice, but as long as there isn't lightning I'll get out there at times. Alway

Price has been lowered and post has been edited since original post to reflect hours and additional information. Thanks for looking.

Price has been lowered. Thanks for looking!

fishinwrench reacted to a post in a topic: For sale: Super Clean Ranger 2014 RT178 w/ Yamaha 70 and extras

Since this boat is local to Beaver Lake, I wanted to share here. Feel free to message me with any questions. Thanks for looking. https://fayar.craigslist.org/boa/d/ranger-rt178-super-clean-2014/6768930852.html

Please see below for information. Feel free to message me on here or via Craigslist. Thanks for looking. https://fayar.craigslist.org/boa/d/ranger-rt178-super-clean-2014/6768930852.html

Found in the middle of the lake near Lost Bridge. If it yours, message me the type of rod and reel and I will be happy to return it.

Good points by all. I am 6'5" and so that difference could be substantial when talking about rod lengths. Forgot to mention that part. Keep the suggestions coming! Thanks.

I recently got the Helix 9 G2N SI with the mega imaging. It blew my mind within minutes of being on the water! I know the 12" will be awesome!

I am looking to replace a topwater setup, in particular the rod, that unfortunately is no longer with me. My main topwater bait that I use for bass and stripers is a Spook, and mainly a Spook Jr. I always have one tied no matter the time of year as we all know its a great lure and you never know when a fish will blow up, especially when striper fishing. Therefore distance would be slightly more desired than accuracy in the rod. I would also love it if it was a versatile enough setup to throw a buzzbait or popper from time to time. I prefer throwing mono. I'm looking at the Quantum PT S3 i

Great report. Gave me a good plan if I can't get the green fish this weekend. Thanks. Any idea on water temp where you were fishing?