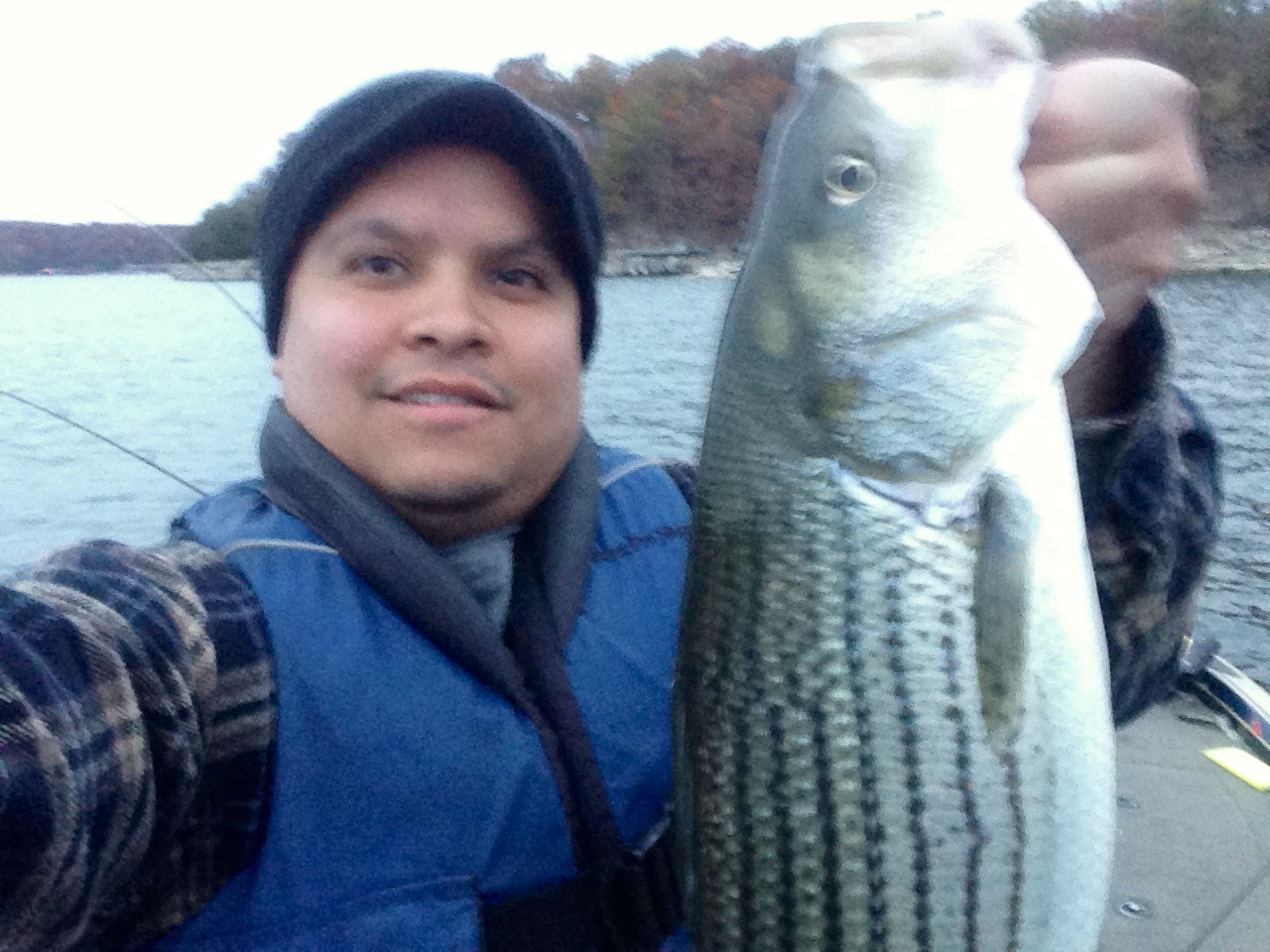 Dan the fisherman
Fishing Buddy
Content count

967

Joined

Last visited

Days Won

4
Profile Information
Gender
Location
Interests

Bass, striper, stream fishing
bluebasser86

reacted to a post in a topic:

11/21 report

Trout Addict

reacted to a post in a topic:

11/21 report

Yes sir, they know theyre dad climbs mountains to skie, rivers to white water and calm water to fish. We throw a couple of hawg hunts in the mix. But the outdoors is something those boys never for get.

I've caught some monsters in Maine btw way. 40 inchers off the coast of Portland Maine

I sure will Johnsfolly! Thank you again.

Thank you Johnsfolly. My oldest reeled up on his own and the little guy netted the first fish all on there own. The second one need my help because the little guy was reeling. But lil Dan netted him. It was a great day for sure.

Dan the fisherman replied to Dan the fisherman's topic in Lake Norfork

Thank you for the responds

Thank you all for the great compliments. Boys were dieing to get out again so I took them this morning and got 2 more. I think with time they'll surpass the teacher. Btw they were up at 530 am ready to hit the lake again. Feeling very proud.

Riverwhy

reacted to a post in a topic:

11/21 report

Was lucky and found some today. I had the boys with me and trouble getting them to the boat. Out of 6 bites we landed 1. I didn't mind though. Boys need to learn how to get them on there own. Water temp was 57-58.

Looking for a friend, she want to send her boy friend on a guided Striper trip. Any recommendations are welcomed thanks.

Dan the fisherman replied to Blll's topic in Beaver Lake

I'll try to make this short. I run 8 rods holders normally. Not at once, but in combination. The rods at the very front always have the most weight ( 1oz-3oz) and are down lines. If weather permits, I'll run planner boards behind the down lines with less weight than the fronts ( 1/2 oz- 1oz) and with less depth than the fronts. Then at the back of the boat I'll run free lines, balloons, and and umbrella rigs. I can land 2 striper bites easily with this setup by my self. Hopefully this helps.

Dan the fisherman replied to Dan the fisherman's topic in Beaver Lake

It's the first fish finder I've ever spent and real money on and an extremely happy with it. That unit is eventually going on the TM and getting a 12 inch or bigger with MEGA side scan for the consul. But for now I couldn't be happier.

Launched out of HSB today at 11 am. Started fishing in MN and worked our way north. Wasnt long before we got on top of them. They were hard to catch. Worked al day for 2 striper bites, of which only one made it to the boat, and got several white bass. Had a couple of buddy's on the boat so they kept the fish. Here's some pics

Dan the fisherman

reacted to a post in a topic:

11/10 report

Dan the fisherman replied to Stump bumper's topic in Beaver Lake

Thank you too all the Veterans.

Dan the fisherman replied to Ozark Flyer's topic in Beaver Lake

I really feel like we need some kind of "boat license " on beaver. I see crazy/dumb things like that regularly. Maybe not a license but boater safety course or something. Maybe a launching course too, as to not hold up the docks, like unstrapping boat and putting plugs in feet from the water. I get my boat water ready before I pass the bathrooms (PC ramp). I get passed by boaters going to the ramp only to find them doing what I was doing in the parking lot, doing on the ramp. So I'm waiting on them now when I'm ready. Ugh. Sorry for the rant!!

The site kept telling me my files are to big. That's the only one it would take.