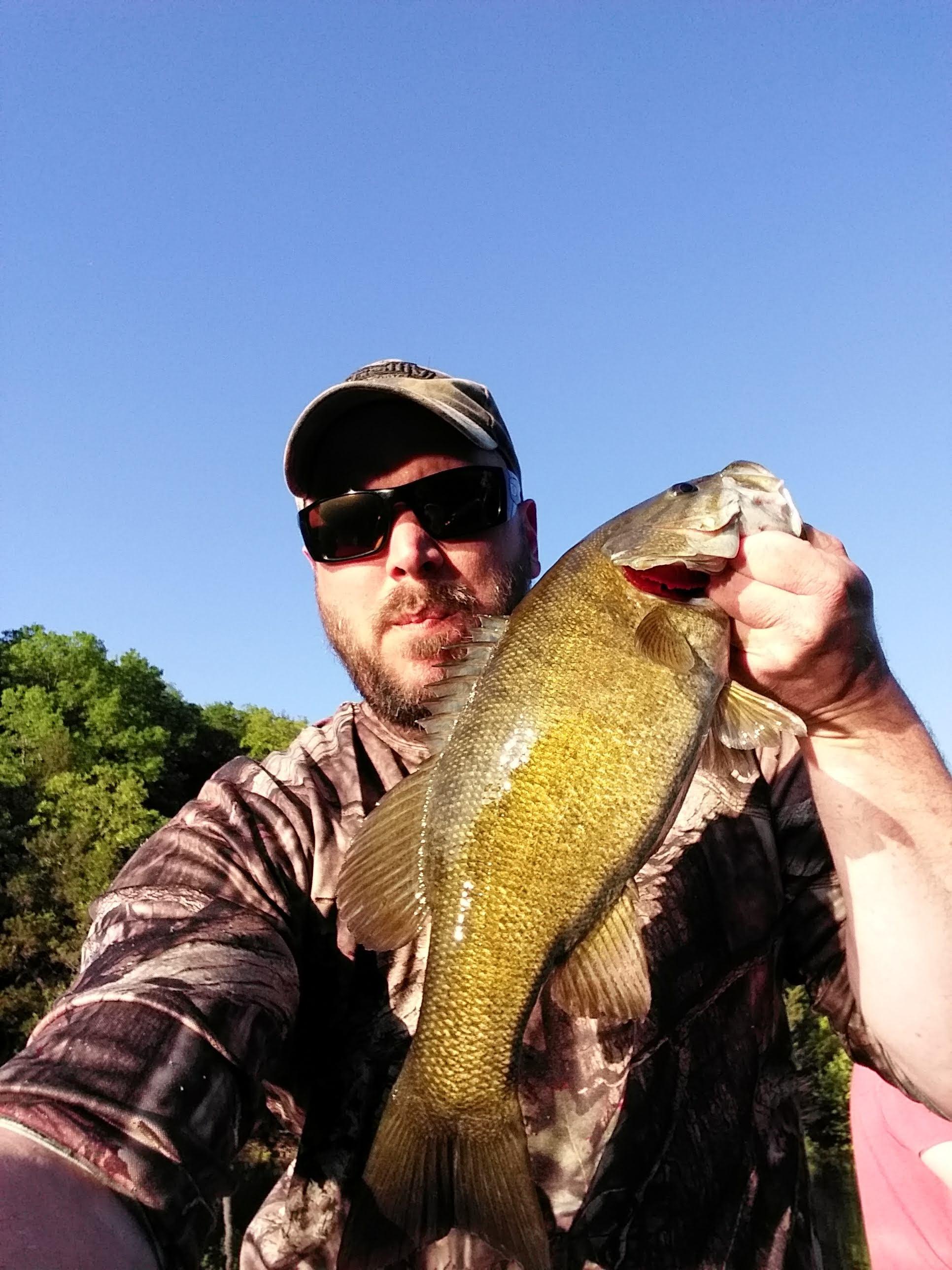 Content Count

5

Joined

Last visited
Profile Information
Gender
Location
Interests
Recent Profile Visitors
The recent visitors block is disabled and is not being shown to other users.
Been an awesome week of vacation so far! Got to go fishing twice with my boys so far and the bite has been pretty decent. The rattle trap and chatterbait have been hard to put down. Put a turkey on the ground Monday and found a few mushrooms. Went to Nemo Tuesday and it was a circus! Still put a few whites and a couple crappie in the boat that my kids couldn't turn down. My older son learned a hard lesson when he got a 4lb largie to the boat and reeled down to his lure and tried to boat flip it. Also, got a great deal on an 80 lb Fortrex for my Pro 190 aluminum boat.....be pulling a tube behin

Totally fake news. I haven't had to pay at a ramp yet.

Anyday taking kids fishing is a good day! My oldest had the magic bait, blue backed orange belly rattle trap. He was catching everything, and ended up with his first ever walleye. Caught a few female largies in the back of the creeks real shallow even after that cold night last night. It was a good day.

Hello everyone! I'm new to the forum but have been fishing Stockton and Pomme de Terre lakes for over 20 years. Within the past couple years I started fishing Table Rock and what a beautiful lake! Love fighting those smallies and spots! 2 years ago sold my old boat and went and bought a new 2018 Tracker Pro 190. It's a decent boat for the weekend warrior, but it definitely is put together as cheap as possible. Anyway, I look forward to getting involved in this forum and sharing some information on the bass bite. Fyi, last weekend was phenomenal on Stockton with the green pumpkin chatterbait. H

Hey Gumboot, I just got approval for my account and I'm also a newbie but I have cash and can be in Pittsburgh tomorrow if the Fortrex is still available. I live just north of Fair Grove and I'm taking kids to Stockton tomorrow but would head to Pomme de if it is. Need this motor for my Pro 190 and get rid of the crappy 45lb Edge that's on it.