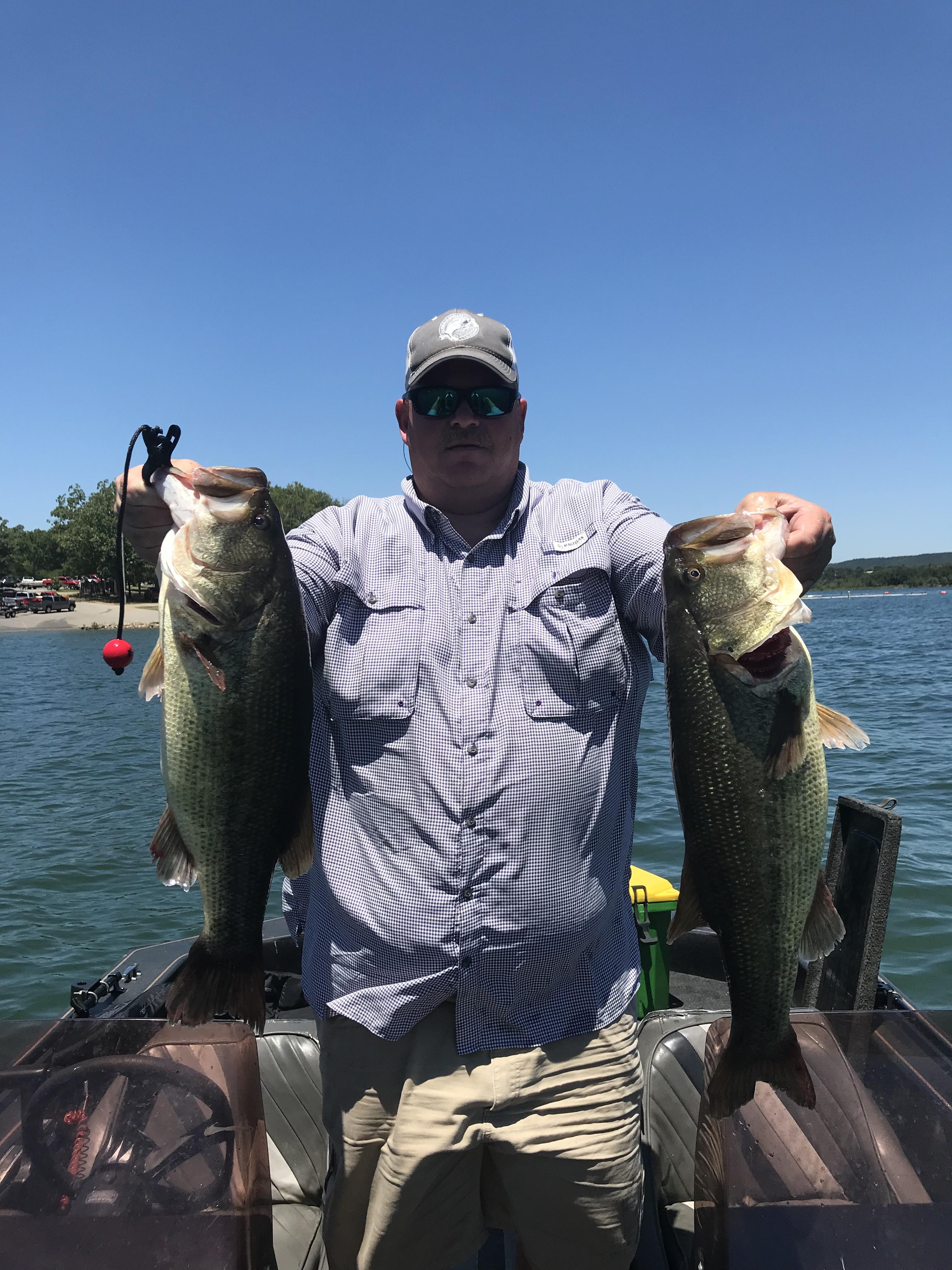 Hunter91
OAF Fishing Contributor
Content Count

621

Joined

Last visited
Profile Information
Gender
Location
Interests

All forms of fishing and hunting.
We have shot 3 pintails this year also and not one had a pin. Go figure.

It has been hit and miss for us also. Had a good day New years eve up near Clinton with two limits of mallards. Went a few days ago and only killed three for staying all day. our group has killed less than 40 ducks all season. Whereas, I know that is not a necessary gauge on a good season it does show we have had opportunities at less birds. I hope the season ends with a bang!

snagged in outlet 3

reacted to a post in a topic:

Lucky

Old dog 417

reacted to a post in a topic:

Lucky

Daryk Campbell Sr

reacted to a post in a topic:

Lucky

BilletHead

reacted to a post in a topic:

Lucky

I have been lucky this season for as few ducks as I have killed. I killed a canvasback drake this morning. It was on my short list of birds to get mounted..

It was banded near Mahnomen Minnesota earlier this year.

I killed this banded ringneck hen down at Otter Slough this past weekend. It was my 10th band out of 40 years of duck hunting. All my bands have come from Canadas and mallards except this one and a gad. Just wondering if you guys see many odd ones like on teal, widgeons, other divers? By the way that was one out of 16 ringnecks my group killed. It turned into a real diver shoot!

Sounds like a nice hunt! Congrats!

Spent most of last night in the marsh to be able to get the spot we wanted. Tons of people, lots of shooting, a good number of birds, public land hunting. i did have a good time with my son and a friend. We killed a couple of Pintail drakes and 7 teal. Also got checked by the GW on way out. A decent started to the season for us.

My son finally scored his first archery kill this morning!

Lancer-We switched over to all texas rigs or gang lines for deep stuff. Makes putting out 100-200 dekes easy as well as picking them up in the cold.

This coming weekend is gear and decoy weekend for my group. We work on and off on acquiring gear and getting it ready all summer. Its never done until we go to bed the night before opening day. I got drawn for Otter Slough middle of December. Looking forward to it.

Seems I heard of a 19 lber caught on Bull Shoals a few years ago during a bass tourney. Anyone else hear of it?

As I mentioned in some posts, the crappie fishing has been good. How do you think this upcoming cooler weather will affect them? Back off deeper or pull up shallow?

I agree. Best fall crappie fishing I have experienced in several years. Most of what I have been catching has been black crappie with a few white crappie mixed in. I have also exclusively been catching them on jigs. They do seem to be biting in a range of depth for me from 2 feet to 20 feet. Very slow retrieve. I fish the big sac and Sons creek arms.

Hunted Bois D Arc CA the first day will 11 guys in our group. We killed 92 doves. I caught a graze to my cheek and three hard hits to the back that didnt break the skin due to another group shooting at a low bird close to me. Besides that incident it was a great day!

Are they still schooling on the flats? Been a couple of weeks since I been out.