I decided to make up a batch of fly boxes for my brother and I. Buying a bunch of cliffs bugger barns was too expensive. I made 2 sizes - one the same size as the traditional bugger barn and one about half the bugger barn size. I think i am going to make the slits go the other direction on the next version of the larger box. It is about right length for the articulated streamers that i fish.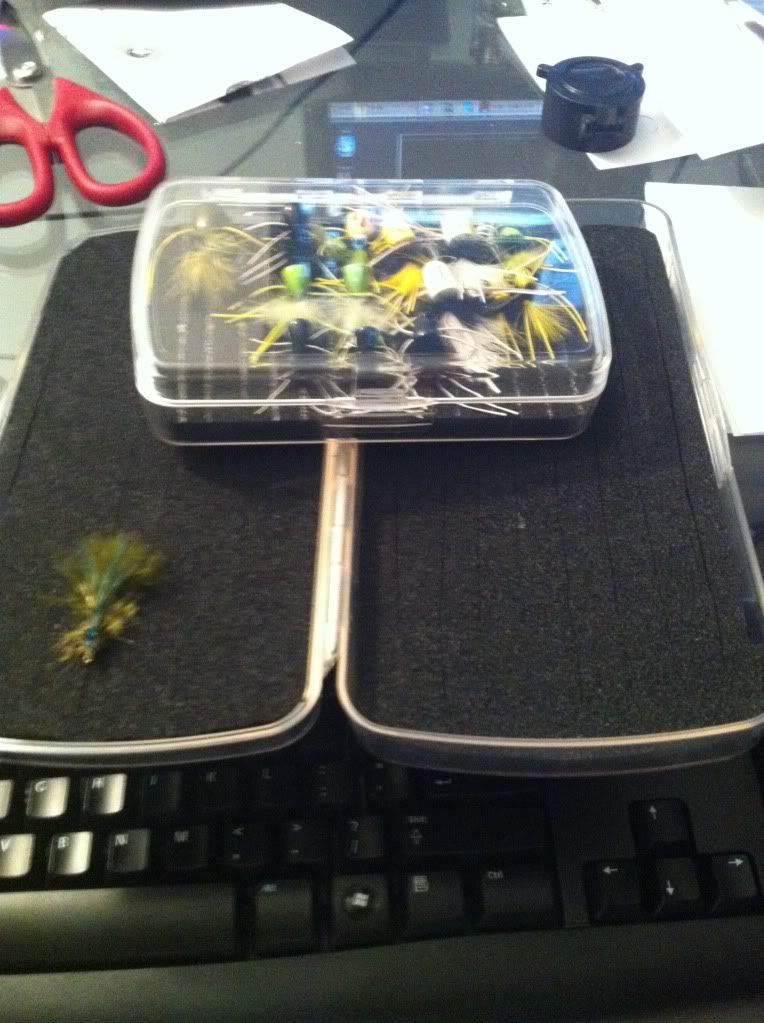 I am going to get a cutter made to cut the outside & slits for the foam - the prototype looked like a drunkard (aka me) cut the slits.
FYI, it is not worth your time to make just one of these - you get killed on the shipping of the boxes and foam.