Headed up to Decorah, IA last weekend for a couple days prior to driving down to the Quad Cities to see Kathy's mom. Stayed at a local B&B, and when the owner asked what we had planned we said a little fishing among other things. Turns out his dad owns a farm right on a small stream that bisects the IA/MN border north of Decorah, so he gave us info on how to get there. Kathy grew up fishing but fly fishing is pretty new to her. I was determined to get her into a position to catch a wild trout.
We headed up to MN Sunday morning and picked up our licenses and headed back to the stream. I tied on a small white dry to try for some splashy risers near where we parked. It was calm, glassy water and I couldn't get a taker. Kathy did get a nice photo at least: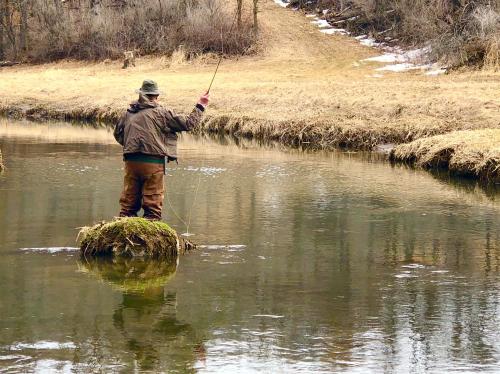 After that I tied a pheasant tail nymph to each of our tippets and we headed downstream a few hundred yards. It wasn't too long before we had a couple little brown trout, including Kathy's first wild trout and first brown trout.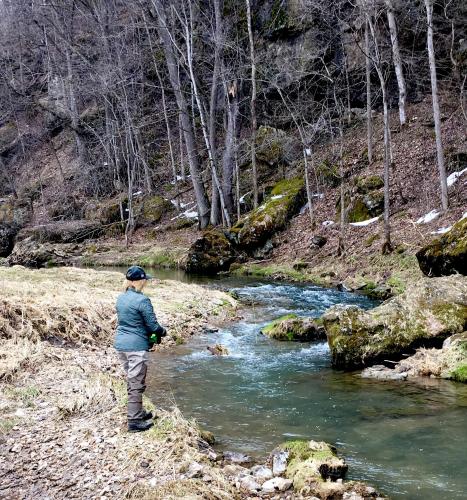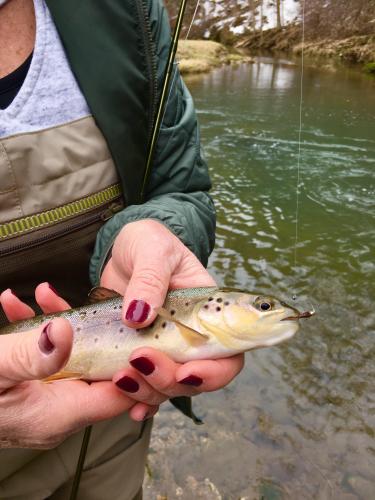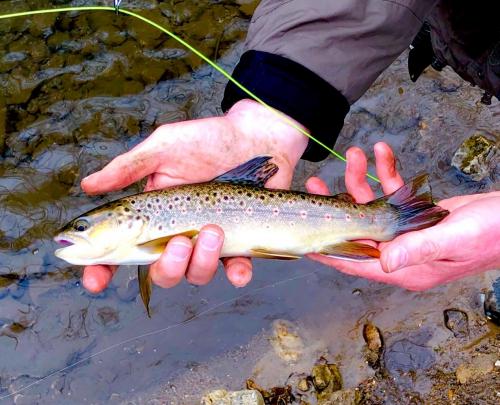 And...both of our first Minnesota fish.
There were a couple bald eagles gliding around much of the time we were fishing. We were both watching one carrying something when he/she landed in its nest not far from where we had been fishing. It was up in an evergreen tree and we hadn't noticed it. Kinda cool.
We both really enjoyed the few hours we fished, and promised the next time we're up there we'll allow more time for it.