Left out of State Park in the early afternoon and fished till around 7. We didn't catch a huge number of fish, but the majority were keepers. Caught them on Rock Crawlers, spinner baits, and whacky-rigged senkos. The majority (of mine anyway) were on the whacky rigged. Best five would have been a little over 10 - so nothing huge but tons of fun. 
Sat morning we took my son out for a morning fish, again out of the State Park. We hung around the bridge the entire time. By far the best part was my 7 year old catching his first 'big' bass, which came on a whopper plopper. Pretty sure it was his second cast of the morning (though we'll say it was the first). 
You can't buy this smile: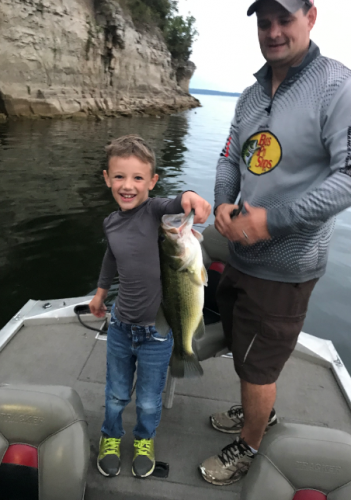 We also taught him how to hold it appropriately for the camera.
We threw everything at them and the winner, again, was the whacky-rigged senko. I think we got a few on buzzbait as well, but the senko won out. 
Here's a 3+ from later in the day after the wind began to pick up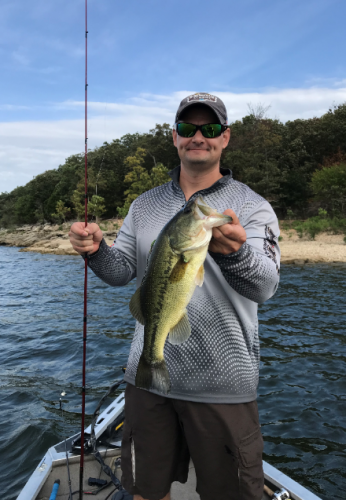 As for the senko - I like to use the BPS 7" green pumpkin, put the rubberband slightly off center (more toward the short end), throw half a nail weight in the short end and dip the tail (long end) in chartreuse dye. I think the larger senko a bit off kilter has some really good action on the fall.