White River Outfitters Guide Service Eagle Rock Report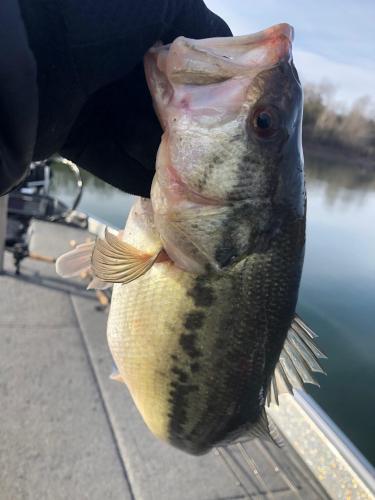 Had to go home so I could catch a fish.  Launched at Eagle Rock at 6:45 this morning and was not the first rig at the ramp.  Surface temp at 47.8 water color was James River green with about 4' visibility, some folks would say just perfect and it was pretty perfect for me.  Air temp was 22 degree when I started and both the reel and rod kept freezing for the first couple of hours.  Didn't seem to matter as the LM were up just where should be.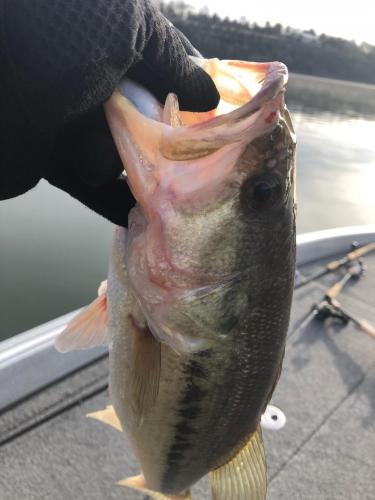 Bluffends, points in front of big spawning pockets and timbered transitions leading in to those pockets.  Kind of like Dockit the other day, had a nice limit by 8:30 and these fish kept biting.  Had one bluffend point that I caught 11 with 10 keepers off of.  Most all fish with the exception of two keeps that were caught on a Pig Sticker with a Chompers twin tail were caught on the A-rig.  2.8 Keitech in Pro blue Red.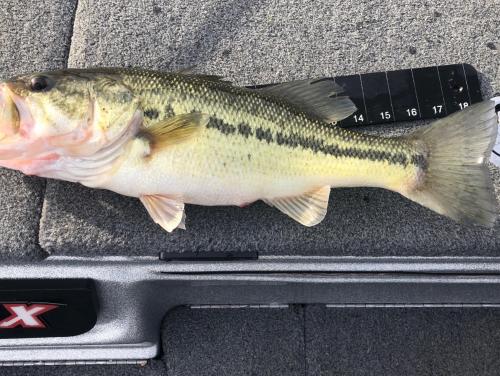 Water was really slick and I tried the floater but no success.  Also tried a jerker when it started to ripple a bit but nothing except A-rig fish.
Bite started funny, as they would push it and it would also go slack.  I was having a hard time until they started eating it.  One of my shorts came as a double and while I tried to get that picture they both came off.  Wanted to take it in the water but good luck with that.  On one of the catches I had either 3 or 4 followers swimming below the caught fish, so for a change I was around them.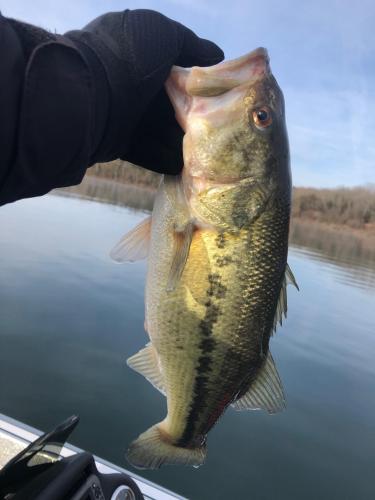 Pretty sure they were all Bucks, just full of shad coming out both ends.  Best one today was 3.60.
Fished within 1/2 mile either side of the 86 bridge, and left them biting at 12:00 noon.  
Lots of boats and fishermen out, but nothing like the Dam/Kimberling area.  I just don't think those fish were nearly as beat up as they are on this end.   Every fish I caught was a LM and I had about 20 total.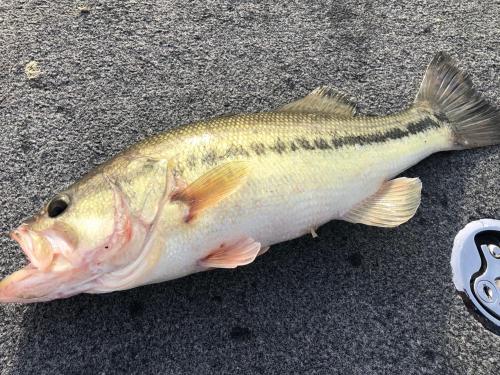 Surface temp at the ramp at noon was pushing 49 degree.
Good Luck