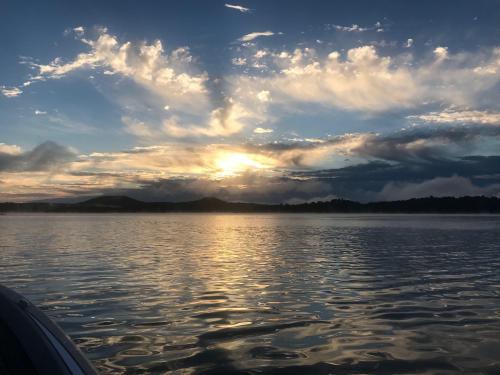 My gosh it was totally spellbinding.
Remember when I said nobody catches them everyday.  That would be me  and Ed today.  Surface temps the last two nights have dropped about 4 degree and we were greeted by one of the most magnificent sunrises I have had the pleasure to see in a spell.
Zero surface activity between point 18 on the White to point 10 on the James to point 8 back on the White.  5 hrs. on the water today.    Full moon high pressure clear blue sky and I really did not have a clue. 
Fish were still in the 30' range but either suspended about 5' off the bottom or just laying there.  We had at least a dozen each pick up the jig and put it back down.    The rod shaking bite I had been on turned into a tippity-tap mush drop it bite with the conditions we had today.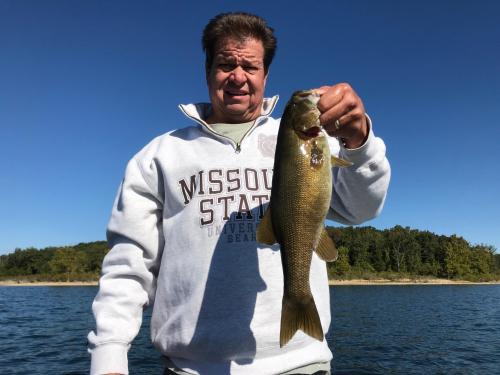 Managed to put a few Keeps in the boat, but nothing not even near what I have been on.All our fish came on the 3/4 Pig Sticker Quick 5 in Brown Orange with the big Copper Nicholes Craw.  We were dragging hopping and reeling it on the channel swings right on the edge of the gravel.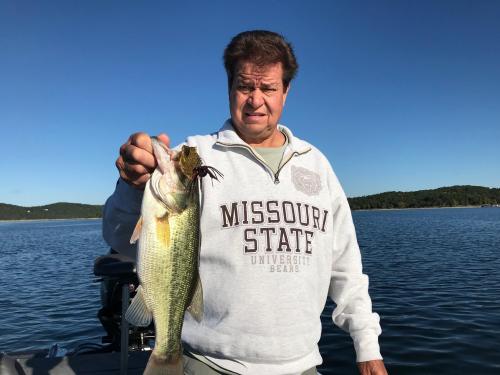 Just completely reeled out with new Lew's Tournament Pro's.  they have been totally reengineered with larger gears soft grip handles and the ergonomics with the gold really work well on my Falcon's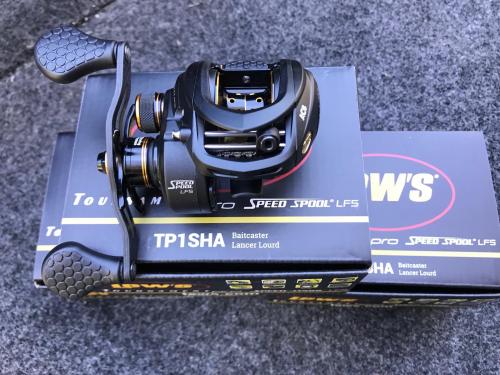 7.5-1 you need that speed when picking up line on these fish especially if they are running to the top or running straight at you.
Pictured are 2 Heavy Cover Cara's with 15lb. Invizx.  7'4".   Bait size up to 1.4 oz. One Signature McClelland Heavy split-grip 7'6" 1.4 oz. bait size  and one Amistad split-grip 7'3" 1.6 oz. bait size with 12lb. Invizx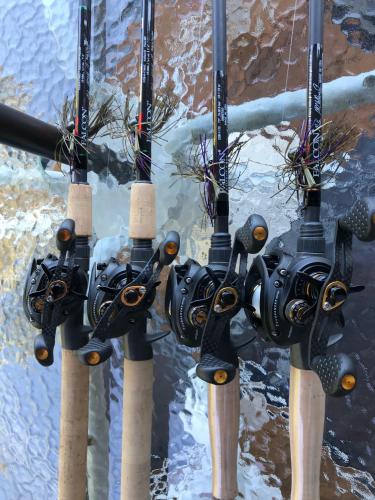 When you are fishing these deep fish with the 3/4 to 1 oz. jig you need an extremely strong back along with a very sensitive tip   You have maximum cast length and that bait is a long way from your hand.  You need the power to set that hook.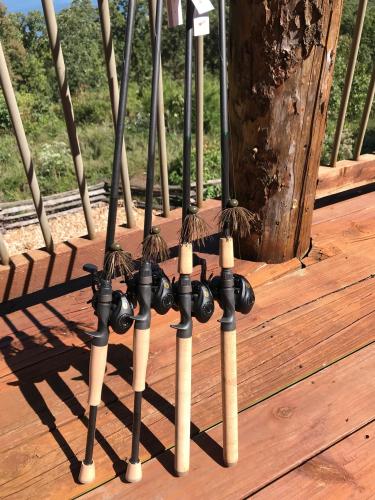 This weather is going to stabilize again and in the next couple of days, with the warm weather we have coming I expect they will be right back on that big jig.
Good Luck