Got some yard work done and a nice breeze started to ripple the lake so I just could not resist.  Hit the water at 2 pm and put her back on the trailer at 5 pm.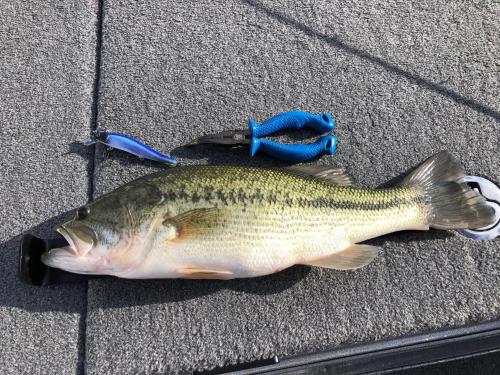 Surface temp at Old 86 was 48.1 with the water color being super clear,  I could see the stick bait down there 10'  Wind out of the West so I headed across to Clevenger and hit a transition. Only fished a stick bait today one black head blue blend body custom megabass and a megabass plus 1 pearl Tim Hughes custom paint.
Caught 4 keepers in the 3 hrs. with one good LM.  He was long and not heavy, I'm thinking a male.  19" on my Phoenix board.  3 nice K's and they totally slammed it.  Caught all the K's on one bank that did have a little color under the 86 bridge.  If you find them this time of year don't leave them.  They are for sure not on every bank.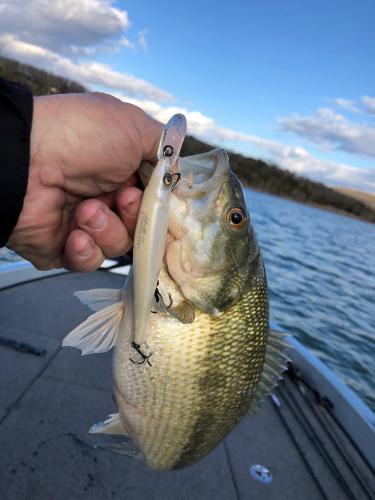 LM came out of the clear water in Clevenger and I had two others slap at it, one of them missed it twice, or I missed him twice, I'm trying to decide.  I just kind of ran out of time on the K bank as on the first past I had the 3.  I could see them.  Boat in about 25' and there were fish under me at about 10 to 15'.  When I pulled in I knew I would catch one and I did on my first cast.  That's the first fish I have seen so far this Winter up in the water column on a transition bank, hopefully not the last.  I only fished about 30 yrds. and I'm sure there were more there,I just was running out of light.
Good Luck