Couldn't stand it Had to go back. Up at 4:30 and checked the weather for Miami OK. Said good for about half the day and 10 MPH winds. Loaded up and headed down solo. Part of the forecast was spot on but the wind part not so much. Got in line at the ramp. Three rigs ahead of me and several already on the water. I made the run up to where Curt and I caught last week to see only one boat so ran around the corner to see three boats and guys fishing. Tried there with no hits but seen three fish caught but smaller fish. I dropped back down to last weeks spot and I was the only one on that side but began catching using same thing as last week. I was actually feeling lonely with only a couple boats there including me. Worked up and down a forty yard stretch. Started off pretty slow but picked up. 7 wt. with 250 grain sink tip. Chartreuse over white clouser.  Fish were caught from two food deep next to windblown bank to 7 foot deep where the boat set. Some fish hit as fly was sinking , on the swing and stripped. Did not seem to matter. Other boats in and out in that area. They would catch one or two and leave out. Most heading upstream to who knows where. I figured why leave fish to find fish. Mixed bag today and that was pretty cool. Probably started actually fishing at 8 AM and decided to quit at 11 AM or 25 fish. At 11 on my last cast caught number 25,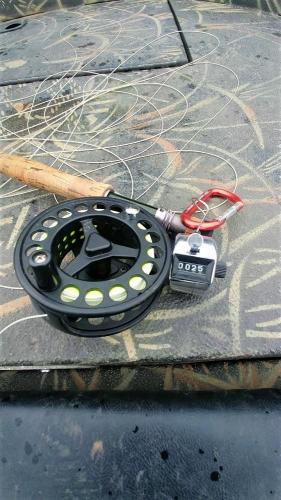 18 white bass , 4 crappie, 2 hybrids and one drum. A trip really isn't complete without a drum
.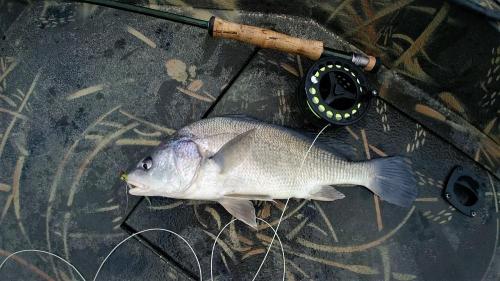 Thought is was really neat the crappie out from bank with  no brush mixed in with the whites. They must of had their bellies in the mud as I was right on the bottom. Almost changed lines and targeted the crappie but what I was using worked.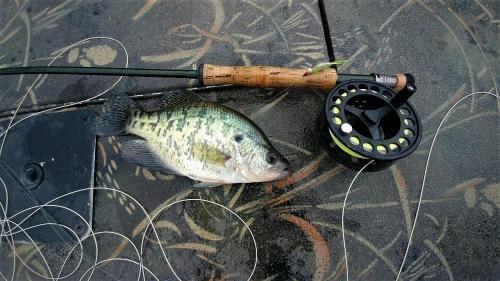 Another plus to this week as opposed to last week. The whites were sows. Good ones at that,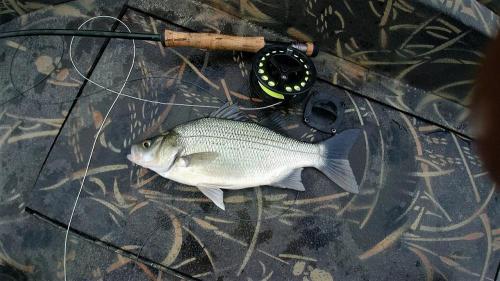 The hybrids did what hybrids do slammed the clouser and fought like heck. That is why hybrids and my favorite fly rod fish to catch. Both of them were right on the bank,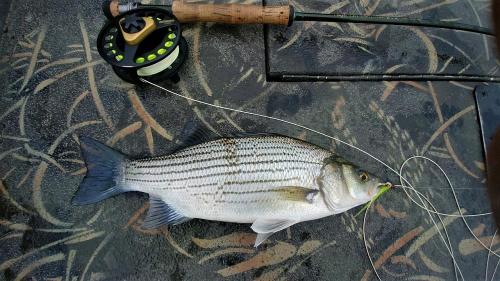 I had orders from Mrs. BilletHead to bring home fish so I did as I was told. Brought home 15 whites and the 4 crappie. Sprinkled on way home and now here in BilletHeadVille doing this report it is black outside with thunder and lightning. Good morning. You all need to go and get you some,
          Forgot to add WT up to 55 degrees
   BilletHead