I am not a crowded stream front fishetman any more. So have always stayed away from the openers at the parks. Been fishing down on the White river and my filght back to Maryland is on Tues. So stopped in Lebanon as a good middle ground. Was originally planning and may still go out the park today when it gets above 10 deg maybe. So when I pulled into Lebanon yesterday and it was a balmy 24 deg with much colder temps coming I got out the the park in the afternoon. Got out by 4:30 and fshed for just over an hour when the dipping sun and the cool wind drove me to warmer temps.
Water was a little stained making it hard for me to see the fish react to my baits. I chose a white microjig. That's my typical go to bait to start. If there are active fish I can usually fool a few. Started on the whistle bridge and had that section of creek all to myself for a while. Some fish seemed tired from the onslaught but I found and landed four takers on that bait. After the third fish a couple of guys showed up to fish.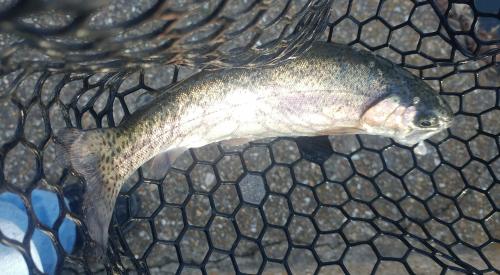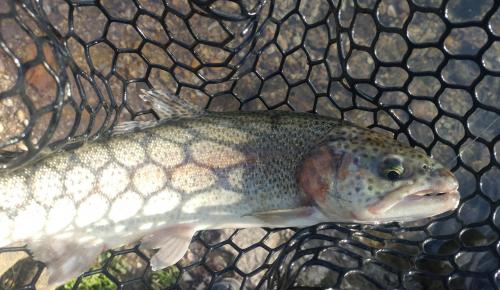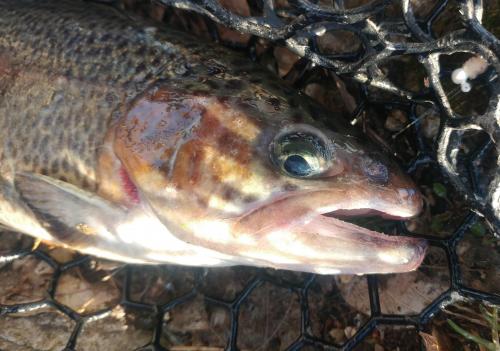 I tried for some sculpin by bouncing it next to a large dock. One would rush the bait but not really bite then back under the rock. Had another smaller one creep up in the bait and never commit. Bery skittish and not sure why. Switched to a yellow/pink/fuchsia globall and got one 14 inch rainbow to bite. Headed upstream closer to the spring and switched to a cream chenille microjig grub. The water was stained worse up there and the wind picked up. Only fish that I caught was an Ozark sculpin.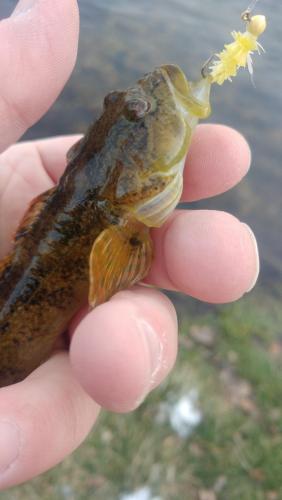 We'll see if I get out again today.