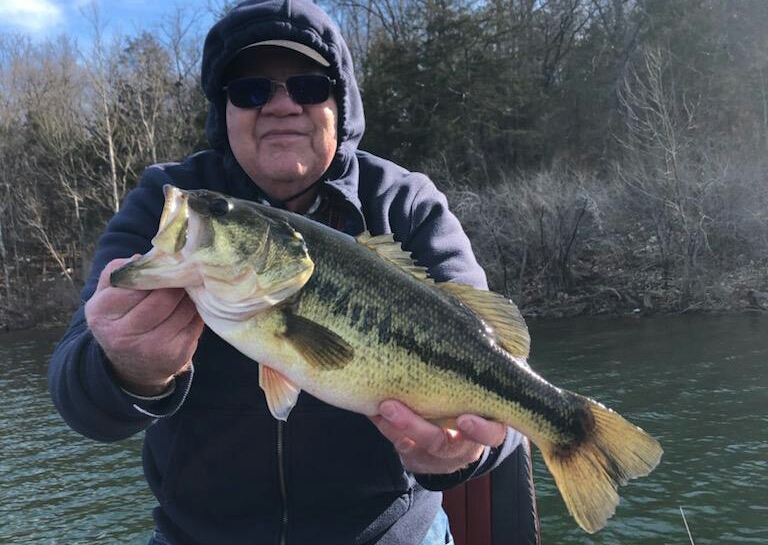 Steve McBasser
Fishing Buddy
Posts

341

Joined

Last visited

Days Won

10
Profile Information
Gender
Location
Interests

Started fishing Table Rock Lake 61 years ago. I love it more now than I did then.
Recent Profile Visitors
The recent visitors block is disabled and is not being shown to other users.
Steve McBasser's Achievements

Goldeye (22/89)
870
Reputation
Actually, it wasn't that deep. The really brown smallies always seem to bleed a lot.....

Oh my gosh..... You got to get you a clear one, or 2, or 3...When you are fishing clear calm water.... Just sayin'....

Put in a Hideaway last week and ran toward Jackson... Caught 'em everywhere but only had 3 keepers. Still had a ball...

These covers were never meant to be trailered.... they are a dust cover once you get to where you store your boat. Take them off before you leave the garage....

I knew I should have brought my waders.....

No matter how many fish I catch and how long I stay...... This always makes me a little bit sad....

Dean picked me up around 8:30am on Thursday and we headed toward Stockton. Put in at old State Park and headed toward the big water. Every point we tried to stop at had at least one or two boats on it. Went to my 7th or 8th favorite spot before we were able to fish without butting in on somebody. I really wanted to catch some top water fish but it was already bright and hot by the time we got there. I threw my spook and a popper a little bit but never could draw a strike. The wind was blowing pretty good so I threw a crank bait and a swim bait but no takers. I threw an underspin and a square bill up into the trash and a plastic worm as well but just couldn't make it happen. I really didn't want to but I reluctantly picked up my ned rig and..... started catching fish immediately. I'm trying to wean myself off of it so I can remember how to throw some of my old favorite baits but dang it..... it just keeps getting bit. So.... I quit fighting the urge and just starting throwing it, and I'll be darned if we didn't have another great day on it.... unbelievable.