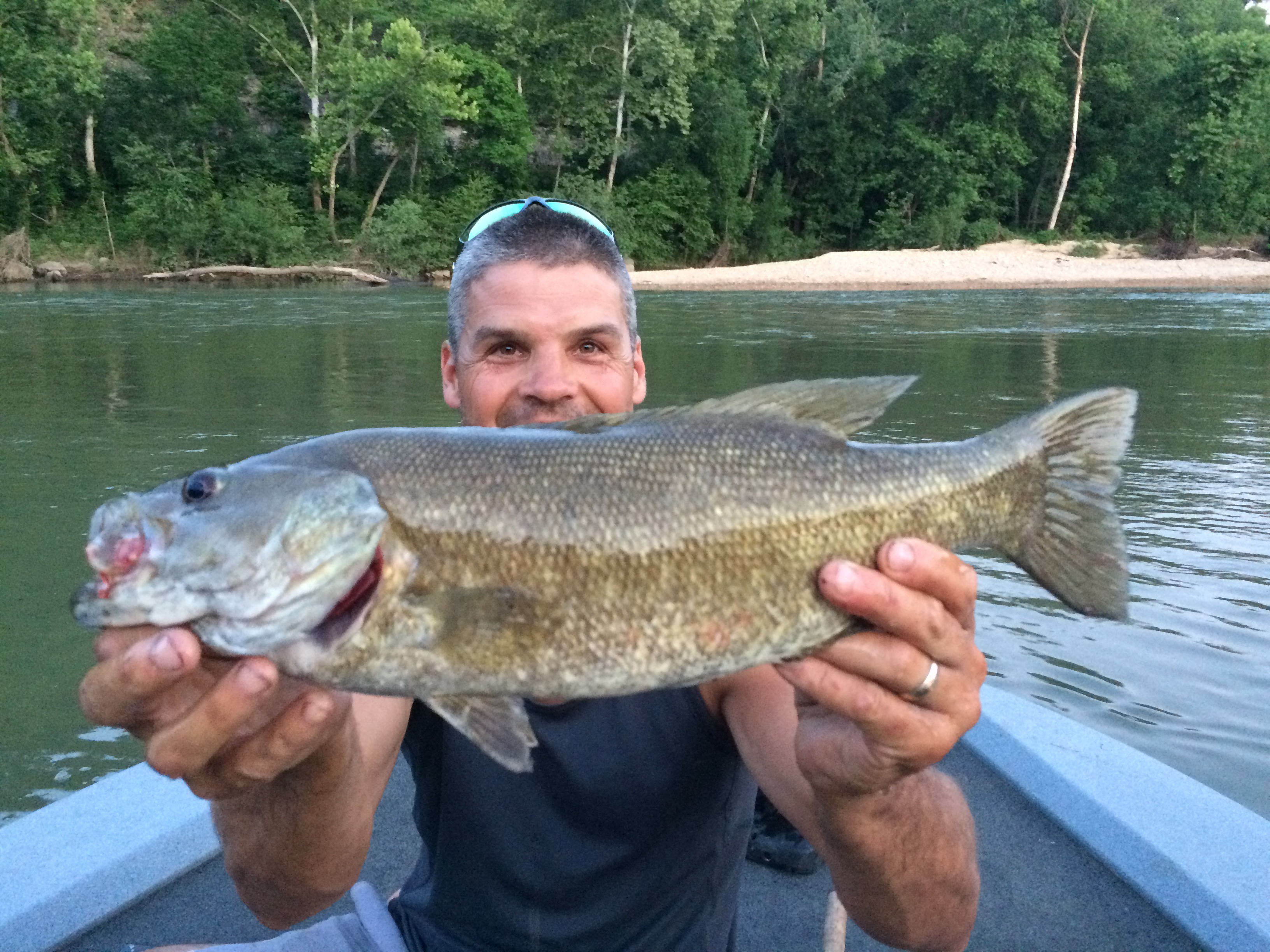 Posts

1,315

Joined

Last visited

Days Won

12
Reputation Activity
Hog Wally reacted to Smalliebigs for a article, LOWER MERAMEC QUICK FIX 03/24/2014

I received a message around 8:45 pm last night from a great friend I call WalleyeMaster but , you all know him as HogWally. As I'm sitting there arguing with my 5 year old daughter the difference between Goofy and Pluto and why one doesn't talk and listening to my crabby wife after just getting home from her third 14 hour shift in a row, I can't help but think HogWally's message was the golden ticket out of that house that I wasn't going to pass up. All his message said was let's you and me meet at the ramp in the morning and that was all I had to read.

You have to realize, an opportunity to fish with someone like Aaron is truly the golden ticket.....you can learn a ton of stuff fishing with dude like that and I try to soak it up when I fish with river vets of his caliber.

We had planned to fish just a couple of hours and just run and gun until we could figure something out.....that's another thing I like about Aaron we both seem to like to fish the same way. When we put in his River Pro the air temps were hovering around 39 with a wind driven spitting drizzle. It was quite raw running 50+ mph in his boat but, well worth the pain. The water temps were from 51 to 53 and the water was slightly up and off color.....not exactly the best conditions for a stretch of river that is hard to be successful on to say the least.
We fished medium diving cranks in a citrus/ghost color. The giant keys were cadence and location. You really had to be fishing in slots of water where there were current breaks and ditches and because of the low water temps, color and amount of water flow you really needed to going slow. We picked off some Walleye and some Whites but, were looking for some big hybrids. That will come as the water temps hold in the mid 50's and the flow settles down for a period of time....ahh but for all of this to come together all at once, well it only happens in small time frames in the spring. I owe Aaron a trip to the Mississippi to chase some hybrids and whites.
Anyway I was able scratch off another fish species off the list for 2015 also HogWally is a soooo darn knowledgeable when it come to the Meramec, for me it's just a treat to be around guys of his fishing IQ and he has the badass sled to back it up..... that boat is nothing short of amazing.

Well I was back at the office before 12:30 and Aaron got the pissy "I haven't been fishing in awhile" look of my face, my wife and I can't thank you enough my friend. The fishing is about to get kicking on the Meramec pending water levels and I can't wait!!!