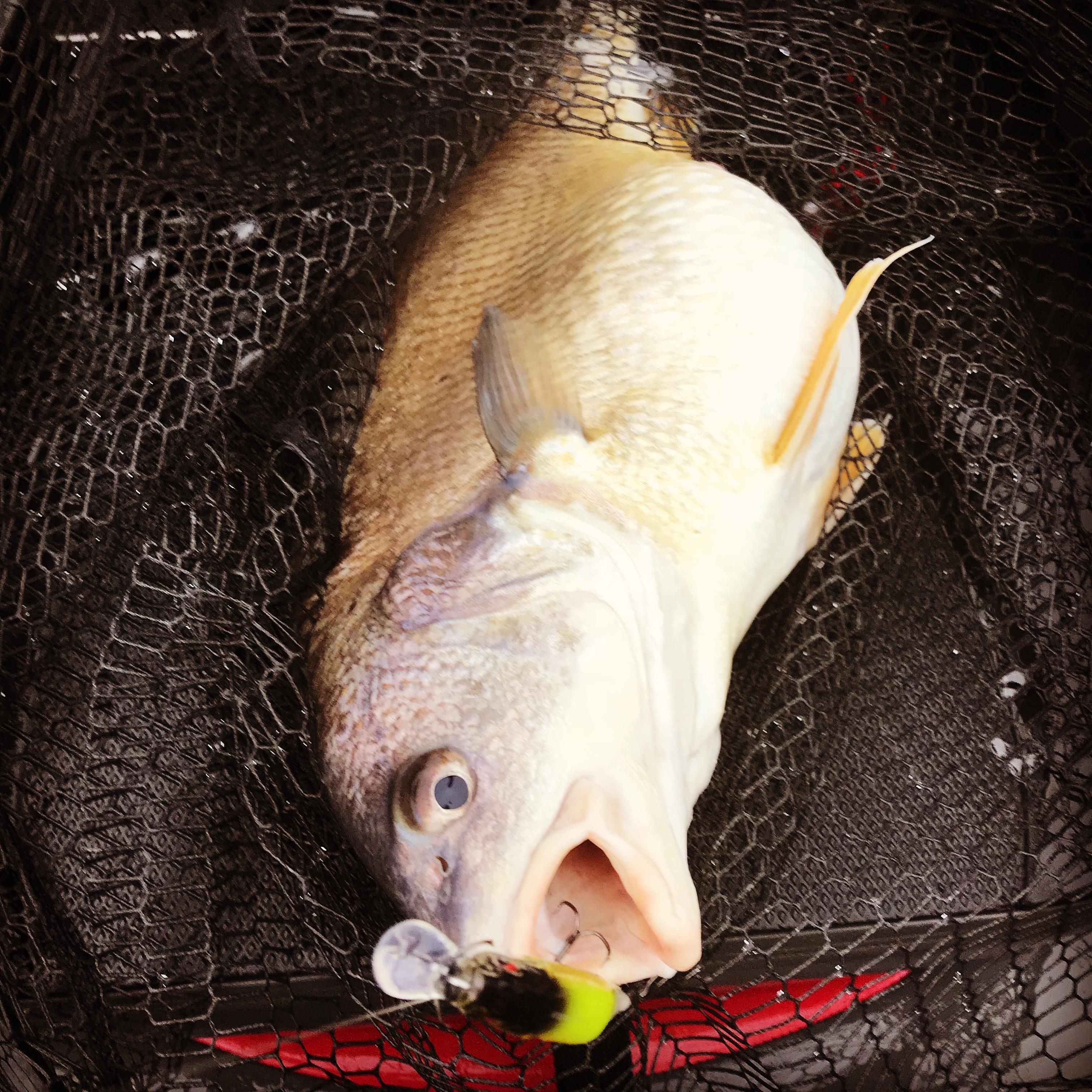 Content Count

359

Joined

Last visited

Days Won

2
Profiles
Forums
Blogs
Calendar
Articles
Video Feed
Gallery
Everything posted by Lvn2Fish
Like mentioned above the tenacity works the best , but you are going to pay a pretty penny for it ! A shovel works well too at a fraction of the cost.

I thought the same about the boats and not being able to fish the main lake for 6 months

Hey Wrench ,Why does lake of the ozarks have more big bass in it compared to the other major lakes in the state?

I think we have reached an impasse. I'll say it again if the wake is generated from outside the no wake zone , then it's perfectly legal. And if a wave from a bass boat intersects your dock , you claim they are disrespectful? I just don't see it man. It must be hell living on the lake sitting on your dock and just looking for something to complain about. It's actually comical to me that you went through all the trouble calling the guy out and then contacting the tournament director . You would be a solid HOA president. And I'm not blaming you , what would I even blame you for ? I think it's a

I agree that a boat operator is always responsible for there wake. But you're fighting a losing battle if you think someone is going to be citied for it . How is someone supposed to prove that. There is totally two sides to this story , the biggest being no one is breaking the law lol . Jesus. I'm sure it sucks when a wave comes by and sloshes the water around . I haven't seen a single instance where you've come in here for your yearly update and something actually has been damaged . I'm actually very very respectful when boating . And if I came in on plane and shut down in the middle of a cov

So I just read like 4 years of crap from this post . I have two questions, are these fisherman running in between your dock and the buoy ? Or is this just a big misunderstanding of how no wake areas operate ? I mean just putting a random buoy out and expecting no waves is kinda ridiculous.

Might be the gas cap . My tundra freaked me out one time and it was loose

Decided two weeks ago were we going to do the upper Jacks from Prongs to Rymer . I believe it totaled about 16 miles . Put in at Y hwy South Prongs water was @ 222 cfs upon arrival . We were greeted with some male anatomy painted on every tree at the Access . F bombs painted on all the rocks . Felt really nice leaving the vehicle there for the shuttle . The river was perfectly clear and just amazing . My buddy fished for 39 minutes or so without a bite. I spotted a small hole up ahead of him with a tree crossing it . I eased up there picked up the rod and told him . " I'm going to get out t

We're are lucky to have lakes that really don't have dead water . Some of the lakes I've fished around the country fish so dang small compared to anything here .

Yesterday I was yelling at the TV! don't grab the line ! Why are you grabbing the line ! Snap .... " there's nothing I could have done " well... you could have not grabbed the line to try and land a 10 lb fish lol

It's all good it's a boat . Not actually going to fight , although I can dream about it . I never thought anything was fine .I'm actually the only one who thinks something is amiss . Would have never taken it in if I thought it was fine . To have my boat for a month and a half , put it in a pond and start it and tell me it's fine . Only to make it on a 5 minute ride and she comes apart . Yeah you and everyone else can blame Mercury and I will too . But dang , something is wrong now something was wrong when I dropped it off , hell something was wrong a year ago when they did the same thing. Jus

@fishinwrench well things went from bad to worse today . After getting my clean Bill of health I made it about 3 miles . Engine cuts out a few time and while running about 50 I hear a metal clunky noise turned around and put it back on the trailer . I guess I'm driving to lake of the ozarks this week to take it to Danny Burns . Hopefully it's not the top half of this darn motor . We shall see . I'm ready to fight someone at the other place that shall not be named yet .

@Bill Babler Can the MSHP issue citations for failure to follow these navigation laws , or is it just the coast guard ? Not sure how all that works since I've never heard of one being issued .

That's exactly what I said Bo . There was a big discussion on Facebook and everyone wanted to talk about what he should have done . And I'm the only one that said follow the laws of navigation . You are right and thank god no one was coming up lake following the law .Pretty sure that is exactly what got a father and son killed on table rock last fall . Hell it almost happened to me at the confluence of the big and little niangua several years ago . I even got flipped off right after the guy almost killed me lol 😂

They tested the gas said no water at all . I told them to drain the oil res. Let it separate and let me know . They didn't seem to happy about that request but what the hell . If they can't or won't do it I'll get a glass jar and have at this week .

Yeah that oil isn't cheap ! Really nothing about owning a boat is haha . But dang I love to fish ! I'll update you on what they say tomorrow . My track record this last year with finding people that actually know what the hell they are doing is terrible! If this doesn't work then I may have to talk you into coming out of optimax retirement 😂

They are draining the fuel at the mechanic since there is about 30 gallons in it probably . They still have the boat . I'll call tomorrow and have them do the same with the oil res .

Thanks for giving me starting point ! I really appreciate all the technical help you give all of us .

Ok I'm kinda at a lose of what to do here . My 2008 optimax 200 hp has an issue . When the motor is under a load either fast idling while in gear or running on pad there a surge or "miss " in the motor . I can feel it for sure behind the wheel . The problem seems to be worse when the temperature is cold . I took it to the mechanic last year and was told there is nothing wrong or they couldn't get it to happen while at the shop . This winter it seemed to be worse than the year before . So again I took it to the shop only to be told it's the smoothest 200 they have seen . Wrench you put a new co

Typo my bad I meant below whitten

You're going to be disappointed if you drive all that way and fish the least productive and most boring stretch . If I was going it would be Friday : drive down camp at beautiful Greer campground . Wade fish the river Friday's afternoon . And possibly hike to Greer Spring . Saturday morning drive to Alton to rent Canoes . Forget the raft idea . Arrange shuttle or drop off with Huffy . Float Greer to Turner Saturday . Camp @ Greer again l. Saturday night . Then mess around Sunday before making the drive back to the LOU .