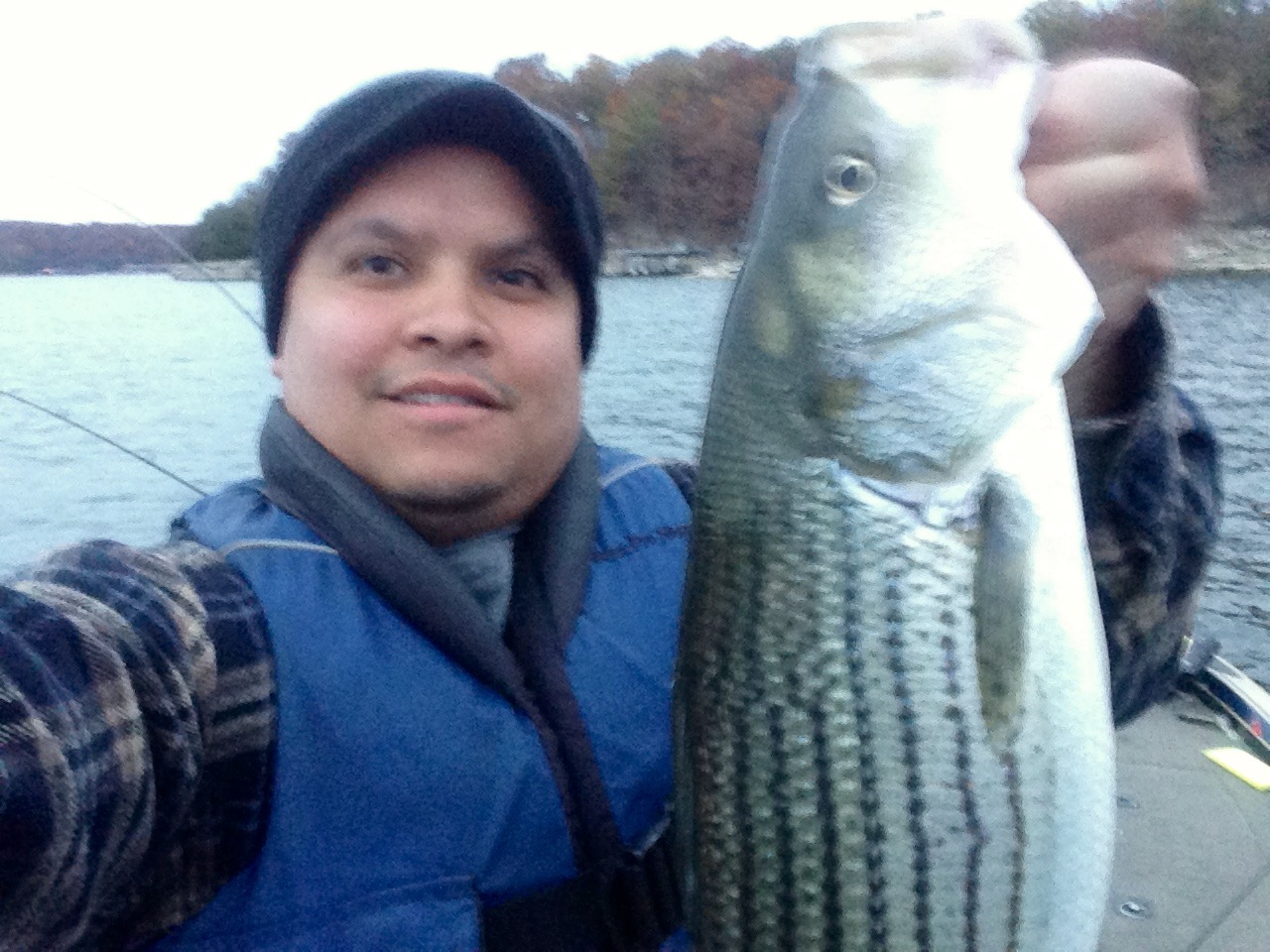 Dan the fisherman
Fishing Buddy
Content Count

1,098

Joined

Last visited

Days Won

4
Profile Information
Gender
Location
Interests

Bass, striper, stream fishing
Good stuff Quill. There's definitely no shortage on good size striper in the lake.... Fishing has been on fire the last month. Been catching and releasing 5-10 Fish a day almost every time out.

Got out this morning for a few hours and Fished mid lake area. Water temp was 45-46. The bite continues to be red hot..... I was heading south from them ramp when I cam across a pack of birds drive bombing the water. I killed the main engine plenty far enough as to not spook anything that might be feed under them and proceeded to get closer with my trolling motor. I got about 100-150 from where the birds were working when my graph lit up like a Christmas tree! I drop lines down and was hooked up immediately with a nice 12-15 pound striper. I fished the area for about for another 3 hours bef

Give up on fishing?!? NEVER!..... Kids are 11 and 9 now and between coaching both there teams in spring and fall, and wrestling practices and tournaments all winter I don't have much time for social media. I still get out 3-4 times a week for fishing but have to fit it in very early in the morning.

Yes I'm pretty sure that was a wiper.

Hey y'all. Been a while sense I've posted. I've been fishing just haven't had time to post with kids growing Up and demanding more time of me. Anyways striper have been bitting really good the last few weeks. Fishing has been good all over from PC to pt 12. Striper have been moving around so make sure your fuel is topped off before heading out and looking for them. On day they be in coose the next day in Edens bluff so u gotta be ready to jump around. Once found I've been doing good on shad but better on brooders. Spoons will produce as well as umbrellas. (Pics are from a few days ago).

That's who works on my. I'm always happy when I leave there

Looks good lance. Keep it up.

Nice looking fish! I'm going to drive up there Monday and fish the area. I haven't fished that area in some time and kinda want to see if I can get into some small mouth

Yes we had 2 bay dogs and a catch dog.

Took my boy knife hog hunting, had a nice pig to bring home. I'm very proud to see him grow up and own his destiny.

👆🏽 Both guys gave great advise.

Happy thanksgiving guys. Hope everyone is having a great one.