The annual Boswell Memorial Tournament is Saturday and already the dock is full of boats, here to practice for the contest.  This group of anglers have been coming together to fish and fellowship for over 30 years and each year they never know what to expect, fishing in January, the dead of winter.
This year is no different, but they are being greeted by something different-- flood gates and off colored water.  Snow they're use to, cold they're used to, but not this.
"No one knows how to fish this", said one angler just arriving in the parking lot.  Others have said the high, fast water is pretty intimidating.  Some in smaller boats want to find a place out of the current and try their luck there.
That may be the ticket too -- getting out of the current.  In the past, that's usually where you'll find big numbers of trout -- in the creeks out of the fast current.
Today was tough.  That's what most of the guys said when I talked to them this evening.  But yesterday, some of the same anglers caught quite a few fish so it may be just one of those days the fish didn't bite well.
But tell that to Don Collins and Mark Mazdra.  They have been fishing together in the Boswell contest for many years.  They chose to boat to the dam and throw white jigs and look what they caught.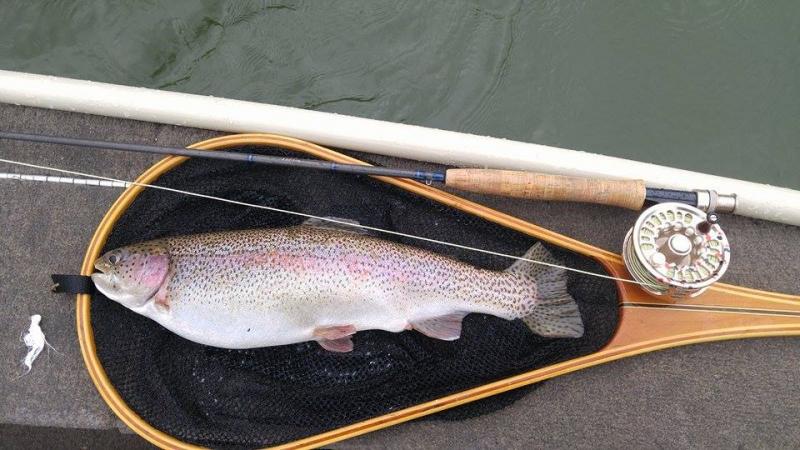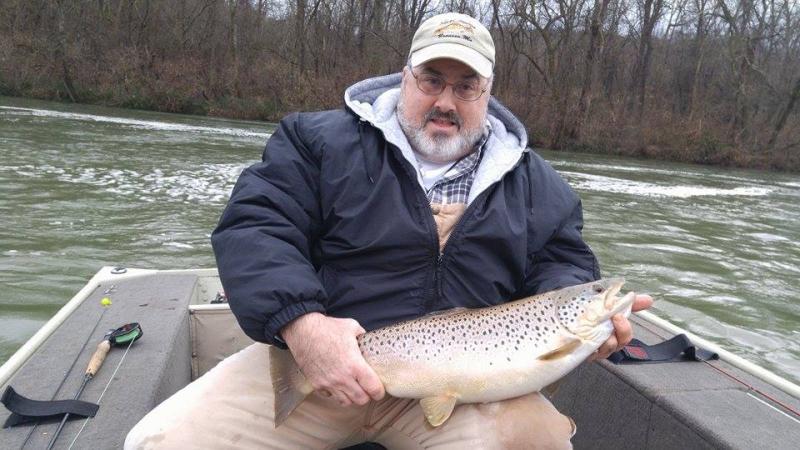 You can see how fat these fish are.  The big shad run I saw was almost 10 days so either these fish are finding more things to eat or they're still seeing shad.
The next couple of days should tell me a lot about the fish, and fishing conditions of the lake.  Stay tuned.