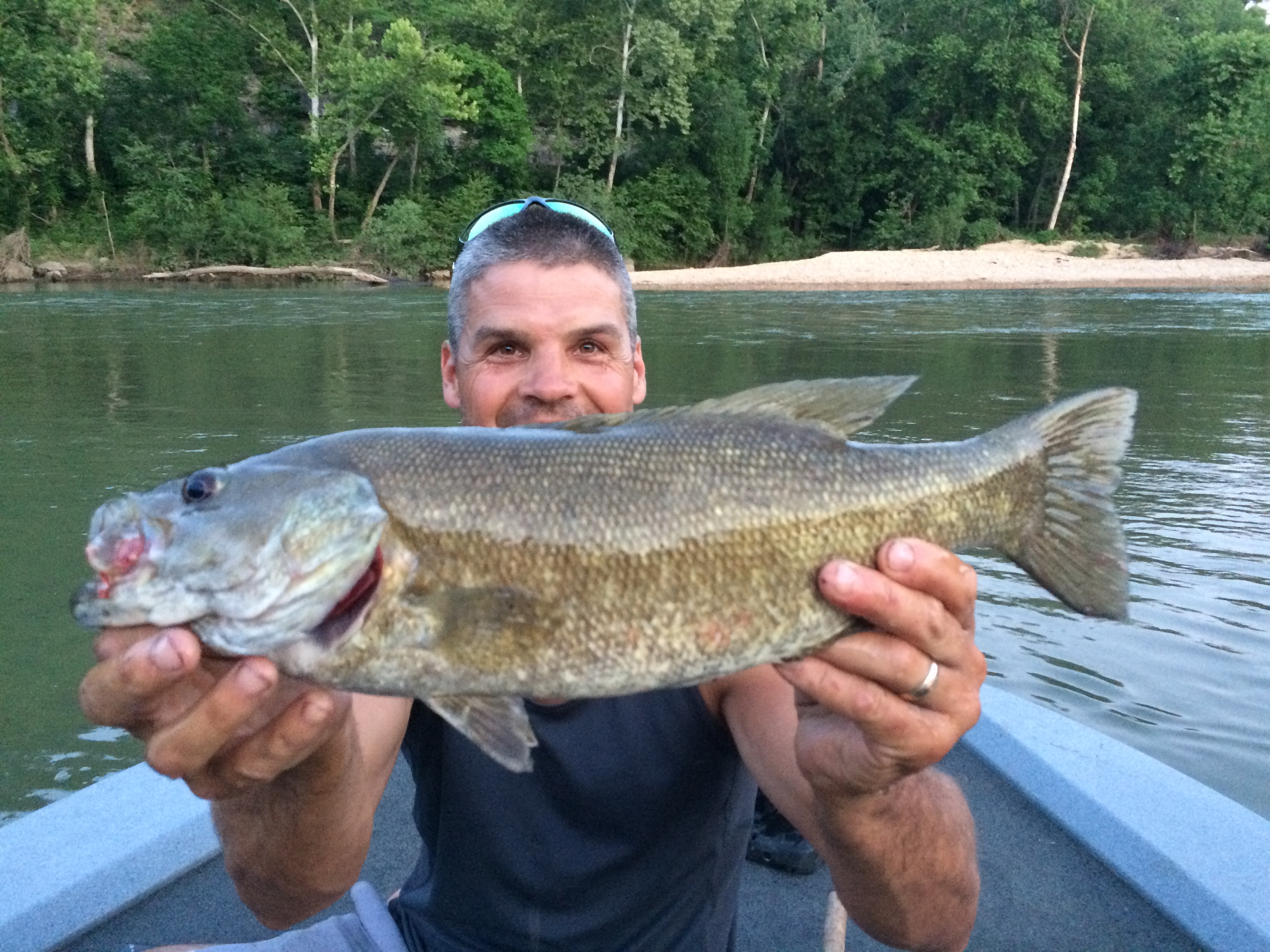 Content Count

1,304

Joined

Last visited

Days Won

11
Everything posted by Hog Wally
I was on the river so it wasn't me. We have sold quite a few decals I seen a lot of TackleHD hats and apparel at the big bass bash. That was was pretty dang cool. Bite was good again this evening but I took a guy who couldn't use a baitcaster and I spent the whole time trying to help him catch a big fish but he kept losing them on his light tackle Next time I'll take him where there's a lot of little males getting on beds

I went out on a short run with only a hour to fish before the school bus got here. I was shocked by some phenomenal topwater action and some Hd craw pigs

2' up and very dirty. I love it.

I took gasconade river guide Tommy Bench out in the frigid conditions this morning and the meramec didn't disappoint

I would advise to fish the rope swing areas 😏

Every since I bought the BPS 100 mph gear I've been unstoppable. This stuff will keep you dry and warm

I had just actually broke off a giant and was really ticked off that it had a craw stuck in its mouth. I hate that

Another personal best on the hidef craw. This kid was a happy camper!

Like how hard? Be careful. Things have changed since last flood.

No. She has a OCD issue with trash so I usually let her walk the gravel bars collecting cans bottles etc. she has really taken it to the next level. It's actually frustrating

The spots are very active. I don't think there is many left within 3 miles of my house though 🙂 I haven't caught one since fall close to home. They all got ate

I had a hour to kill before supper so I dunked the river pro in and my daughter and myself went a ways up and or down the river. 47 degree water and perfect color. 4' visibility. I literally caught fish at every likely spot. 4 over 17" including this beauty.