Flowing through the heart of Branson, Lake Taneycomo is the most diverse fishing lake in the country, sporting world-class rainbow and brown trout as well as bass, crappie and blue gill angling. But it's most famous for its trout fishing.
Why is trout fishing so consistently good year round?  The Missouri Department of Conservation stocks Lake Taneycomo with about 550,000 trout annually. Stockings occur on several days of each week and are dispersed by pontoon boat throughout the lake. In the summer months, when fishing pressure is the highest, as many as 64,000 rainbows averaging  11.5 inches or longer are placed in the lake, ensuring everyone at least a chance to catch their limit of  four trout daily. Both rainbows and browns are reared locally at the Shepherd of the Hills Hatchery, located just below Table Rock Dam.
Article - Justification for Rainbow Trout stocking reduction in Lake Taneycomo, 12/2017
Brown trout comprise a small percentage of stocked trout in Lake Taneycomo. MDC stocks about 15,000 once a year in the spring. Browns are considered a "trophy trout" in Taneycomo and, thus, a special lake-wide regulation mandates that a brown must be 20 inches or longer to keep, and only one may be kept per day. Four total keeper trout are allowed per day with a two-day possession limit of eight trout total.
Lake Taneycomo is a part of the White River Chain of Lakes. Our lower dam, Powersite, was built in 1908 and actually is the oldest hydro-electric dam built west of the Mississippi River. When Table Rock Dam was constructed in 1958, water from the bottom of the 200-foot dam was cold, thus supporting coldwater species of fish.  As a federal project, the government appropriated Neosho Federal Hatchery to provide rainbow trout to the once warm water fishery.  In 1957, construction of the state hatchery, Shepherd of the Hills, was started at the base of Table Rock Dam.  Shepherd provides the balance of trout stocked in Taneycomo, as well as providing trout for the rest of the state's trout program.
Table Rock Dam is managed by the U.S. Corps of Army Engineers. The Southwest Power Administration tells the Corps when and how much water to flow through the facility. Flow is dictated by flood control and power demand. As much as 20,000 cubic feet per second can be released through its turbines, but even more can be moved over the top of the dam through its 10 flood gates. As much as 78,000 cubic feet per second was released in the flood of 2015/16 (winter), a record release that will hopefully never be broken when Table Rock.  But the highest Table Rock Lake has ever been is 935.46 feet in the flood of 2011.
Water flow dictates fishing conditions and techniques. When the water is off, there is little to no current, and Taneycomo acts like a lake. But when water is released, depending on how much water is released, the current increases and water level rises -- and Taneycomo shows her river heritage.
Random Information:
Table Rock Dam:
Elevation at the top of the spill gates is 933 feet, when the gates are closed.  Of course when the gates are opened, this elevation will rise with the gates.
The spill over elevation is 896 feet.
The spill gates are 45 feet wide and 36 feet tall.
Good Radio Program/Podcast - Outdoor Guys Radio Show featuring Phil Lilley talking about Lake Taneycomo.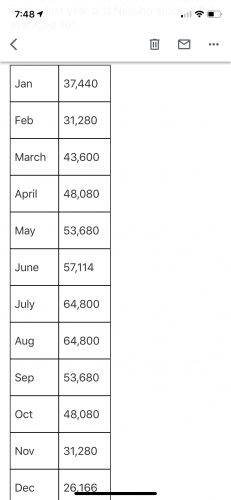 Fishing License and Trout Permits
Before heading to the water for a fishing trip, be sure that you have the required license and permit. Anyone fishing in upper Lake Taneycomo (above State Highway 65 bridge) is required to have a trout permit. Adult trout permits (age 16 and older) cost $10 and a youth trout permit (age 15 and under) costs just $5. Both expire on March 1st following the purchase.
In addition to the trout permit, a general fishing license is required for anyone 16 years and older. Non-Missouri residents can purchase a one day license for $8, or a 3 day license for $24. An annual license is also available for $49. 
Missouri residents can purchase their annual fishing license for just $12. Missouri residents over age 65 are not required to purchase a fishing license.
Note: To KILL a trout, whether intentional or unintentional, is considered possession, so be careful. It might be safer just to buy the trout stamp.
Costs:
Missouri Resident Annual License is $12
Non-resident annual license is $49
Trout permits are only sold annually, and they are $10 for adults and $5 for kids under 16 years of age
All Missouri licenses and permits expire on March 1
Non-resident One Day - $8
Non-resident Three Day - $24
Missouri Residents over age 65 only need a trout permit $10
Buy Missouri Fishing Licenses Online!
Did you know?
The name Lake Taneycomo was derived from its location in Taney, County, MO, hence Taney-co-mo.
Lake Taneycomo looks like a river, but dams at both ends impound the water, making it a lake.
Lake Taneycomo is one of four lakes in the chain of the White River system. Beaver, located in northwest Arkansas, is at the top of the chain, followed by Table Rock, then Taneycomo and lastly Bull Shoals.
Lake Taneycomo's lower dam, Powersite, brought into service in 1913, is the oldest hydroelectric dam west of the Mississippi.
Table Rock Dam was constructed in 1958. The dam's height made the water released from Table Rock cold year round, turning Taneycomo into a prime place to stock trout.
The Missouri Department of Conservation's Shepherd of the Hills Hatchery stocks Taneycomo with approximately 500,000 rainbows and 15,000 browns annually. In addition, 200,000 rainbows are trucked in from the Neosho Federal Hatchery located in Neosho, Missouri.
The number of rainbows stocked correlates with the fluctuating fishing pressure Taneycomo receives. In another words, 90,000 rainbows are stocked in each summer month when fishing pressure is high but only about 30,000 rainbows in each winter month, give or take a few hundred.
There are four turbines located at Table Rock Dam. Two warning horns are located below the dam to warn anglers of impending water release. Water levels can rise as much as 12 feet below the dam, and the currents can be swift. Be wise and be safe.
The current Missouri state record brown trout was also caught on Lake Taneycomo on September 4, 2019 by local fishing guide, Bill Babler.  It weighed 40 pounds and 6 ounces, measuring 41 inches long.  It was caught on a Berkley's pink worm fished under a float, 6x tippet which is less than 4-pound test.  Here's a link to the story.
The second

brown trout Missouri state record

was caught on Lake Taneycomo on February 23, 2019 by Paul Crews of Neosho, Missouri.  It weighed 34 pounds, 10 ounces, measuring 38 inches long, 27 inch girth.  It was caught on an 1/8th ounce sculpin colored jig, 4-pound line.  It was released successfully and this brown, named Frank, has been seen and videoed many times since.
Some years back, the dock manager at Lilleys' Landing Resort & Marina retrieved a dead brown trout floating above the dock. After measuring and weighing the dead fish, it was determined that it would have been a world record, measuring 44 inches long. The story made the Paul Harvey radio show.
State Record Fish on Lake Taneycomo:
White Sucker - Four pounds, eight ounces caught Nov. 19, 1990, by James E. Baker Jr. of Reeds Spring, MO
Brown Trout - 34 pounds, 10 ounces caught February 23, 2019, by Paul Crews of Neosho, MO.