First day out in a while, weather has been too cold for my delicate constitution, but today met my requirements.  Also was inspired by Champ's report, love to fish for smallies on the dam end.
Fishing was pretty good for January, I caught about 20 bass total, 12 or 13 of them being smallies.  Nothing real big, but my first fish of the New Year went about 17 inches.  Caught maybe 4 or so keeper sized smallies and a couple of chunky spots.  Dragging 1/8 oz Ned on shelf rock banks and in front of docks that hung over 20 foot or less of water were the best locations, caught a couple around timber.  Fish were grouped up, when I got a bite there were usually a couple of more bites nearby.  10 - 20 FOW was best depth.  
Finished up in a cove near the Indian creek launch, about 4 PM the stripers were feeding in that cove on shad, lots of top water activity.  I walked the dog, had three swipes at it, none of them touched the lure.  They looked to be chasing small shad in the one inch range, that Yellow Magic Havana I was throwing was just too big I believe.  
Water temp was around 47, surprised me it was that warm.
Here's some smallie pics and a fat spot.  All the fish are healthy, they are eating well.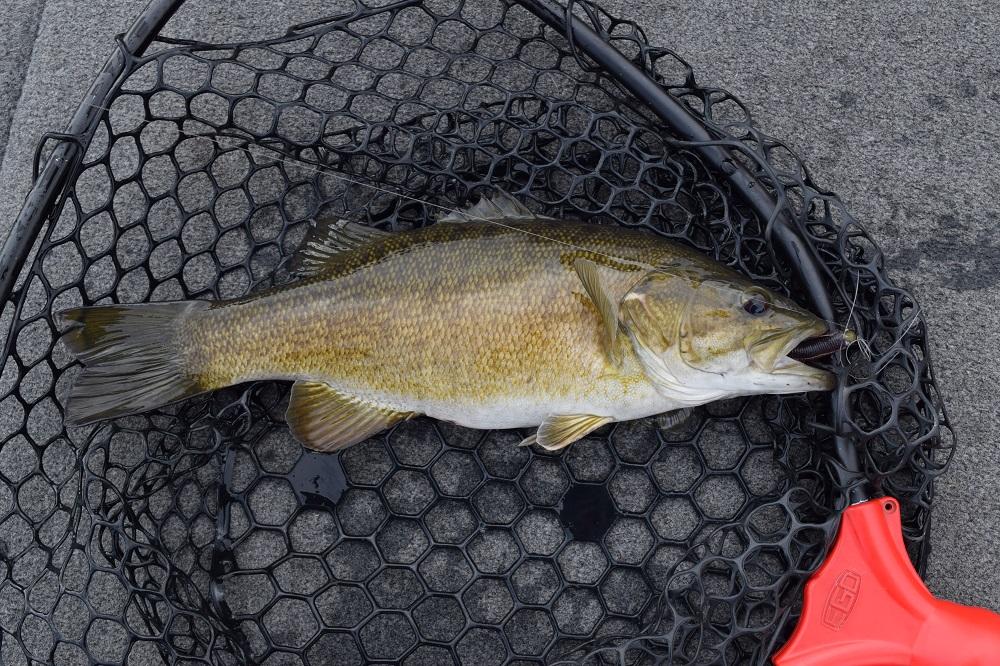 This post has been promoted to an article