I was able to get out early today - a lot of fog as you would expect given the temps. I went just past Short Creek, right before the boat ramp, staying on the side with the houses and let the current take me down to Trout Hollow.
I threw a brown, sculpin jig towards the bluff wall into the deeper water giving it a pop as I retrieved it, much like what Phil and Duane do on One Cast.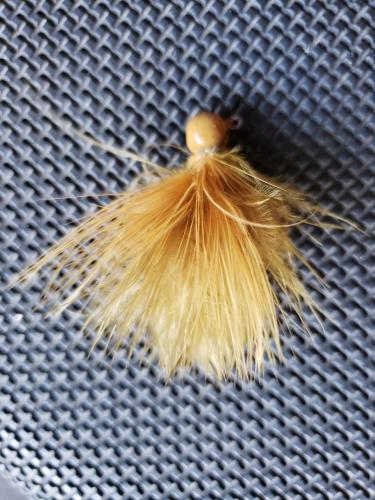 I really got into into the numbers and better size but it was off and on, not steady like yesterday.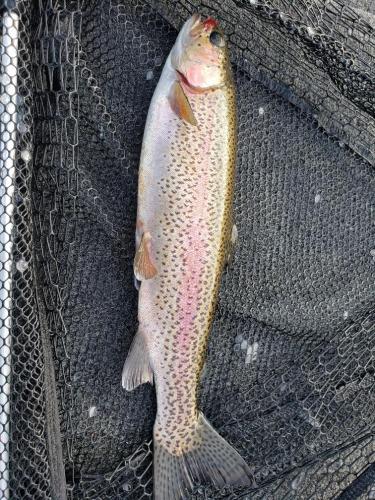 Side note, I had to laugh as there were two guys in an aluminum boat that decided to plant them selves, as in anchor, right out from short creek....and as the numbers of boats increased they would move from one bank to the next.... I think they were the boat traffic calming device....much like a round about. 
I came in for a few as the traffic picked up and decided to take a young couple that I had met a couple of days before out as they were having no luck off the dock.....that is what happens when you are fishing for trout using a cat rod!!
We went up just barely past Trout Hollow and I put him on the jig and gave her the Float / Power worm rig.....for never fishing that kind of rig nor trout she really schooled us two guys....pun intended....I felt a bit sorry for her husband as she was really enjoying catching more than him!!! So yeah the PW and Float is still the deal out there!!!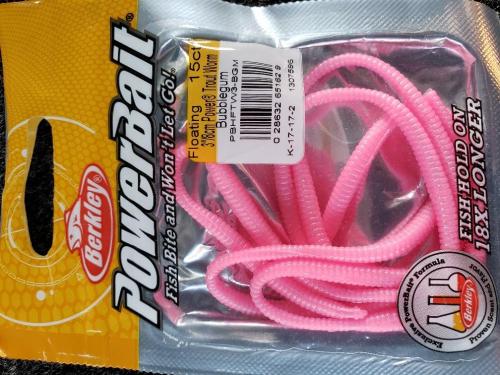 Stay safe and have fun
C4F