Table Rock Lake Kimberling City 3-11-19 Report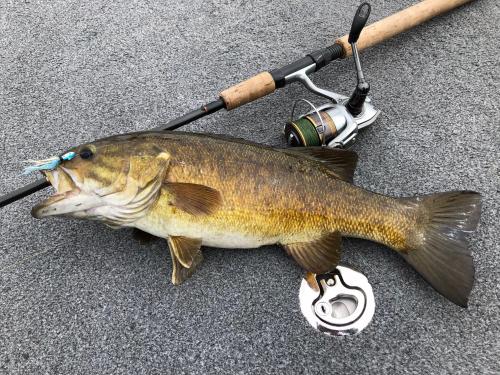 Launched at Cow this morning to a cloudy grey sunrise with surface temps at 42.7.  Boated down to White's Branch to see if I could catch any of these big A-rig fish that are showing up in the tournaments.  From Schooner Creek to Cow Creek the lake is full of dying shad and gulls.  Thousands of dying shad and enough gulls to scoop them up.  I will tell you, if you see this Run.  Don't even drop the trolling motor, cause they ain't havin it.  You have to get away from those shad to get bit.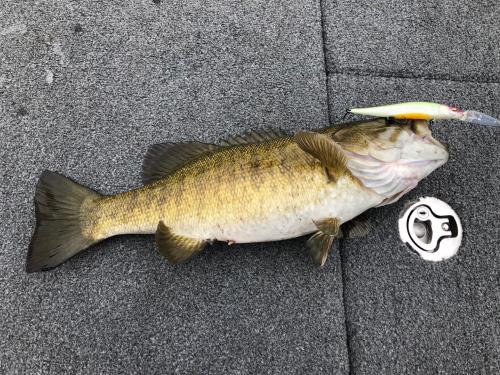 I fished for 3 hours right in the middle of it and got ZERO BITES.
At 10 o'clock I came to my senses and got away from this buffet and it got good.  Surface temps were like a Rocket Ship today and were on the rise, big time.  Even with that the fish wanted it slower than slow.  They ate a stick bait on flat water and another deal.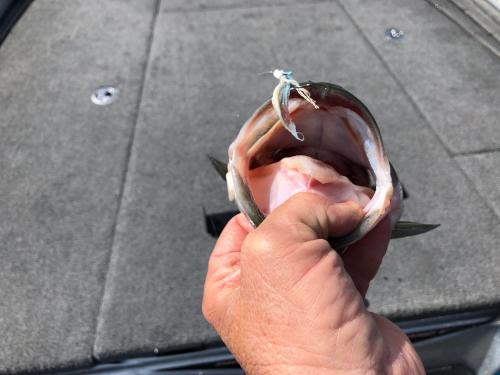 I put a total of only 7 fish in the boat but they were all solid keeps and lost one around 8 lbs. at the boat.  As a matter a fact she hit the side of the boat twice but when your using a 15' 4 lb. leader and are by yourself its hard to capture those biggens.  After the crazyness I put her through she just decided to dive down and wrap me in a tree and be done with that foolishness.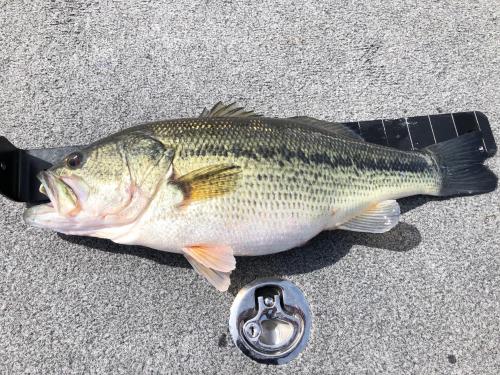 Word on the lake today was the A-rig was just not working, it had to be slow.  Bottom Ok on the Ned, but not quality fish.  Jerkbait in the trees and the floater were on them and they were all good.
Surface them at 2 PM when I pulled was 48.1 at Cow Creek with gin clear water.  Visibility in that area is 15' on the white spoon test.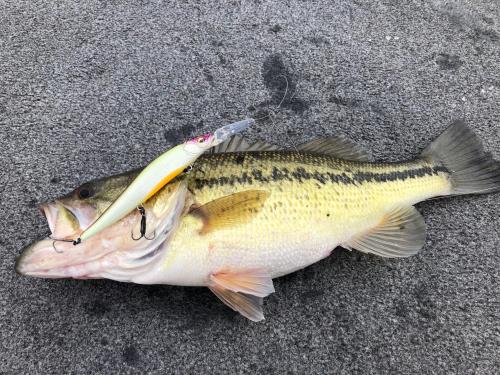 Just about to get good, these fish are starting to stage on channel swings and spawning cove mouths.
Good Luck