12-22-19  Table Rock Lake Fishing Report
Got our early out of the back ramp at Cow and all was quiet except the duck hunters that were banging away.  Surface temp was a smooth 52 degree and the water in the Cow Creek/Spring Branch area is very clear.  I could see my white spoon at 20+ ft.
Checked both the backs of Spring Branch and both Cows for bait and found some scattered but really very little, with but a few fish suspended and they were mostly singles.  I did catch one on a flutter spoon in Spring Branch as it was chasing up near the top and I heaved the spoon and he snagged it in under 5' of water over 100'.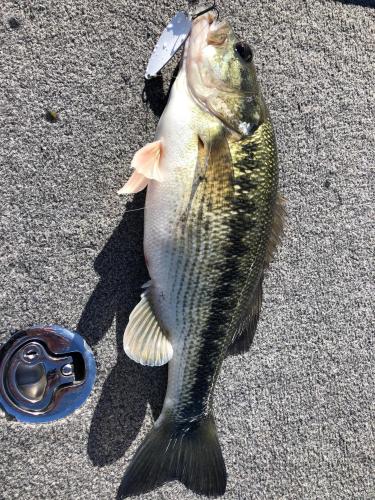 Started looking on the main lake deep flats and  started to find shad with fish in them above them and below them.  DEEP, DEEP, DEEP.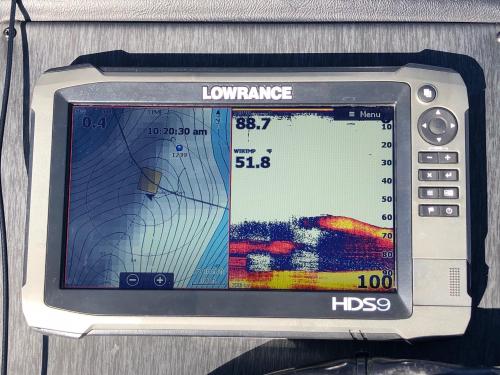 Really I got lucky,  I saw a pack of 11 loons that kept diving and diving and I charged right into the middle of them.  Here is the deal, they were on shad, but the shad were in 60' to 120' on the bottom.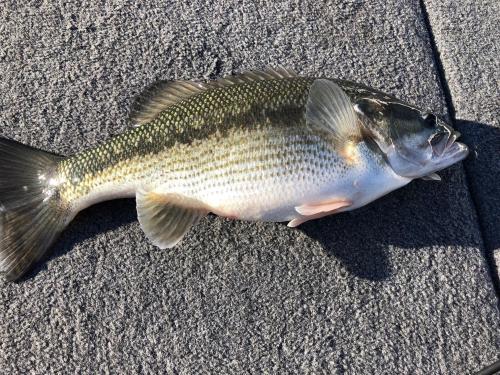 Caught 2 brown fish at 89' on the bottom and they really thumped the Ice Jiggin Rap.  These shad were in an area, probably the size of a city block and the loons would streak clear down to them.  When they loons would get in them it would break them up and you could see the bass tearing thru picking up what ever singles they could.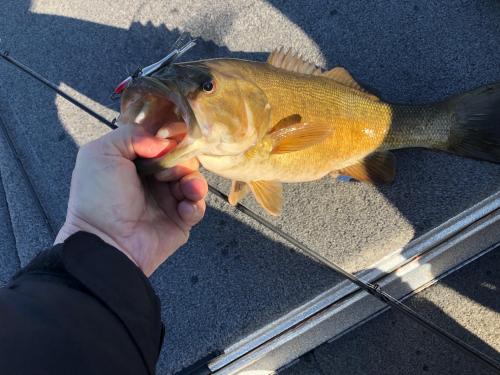 Saw something I have never seen.  There were two loons that were diving and swirling and they were not going deep at all.  They were perhaps going down 20 ft.   They were by the boat and I could see the shad they were diving on and could see the loons with my eyes feeding on them.  It was remarkable.  Reminded me of Nat Geo . and the penguins going thru bait.  When they would come up they would have so many in their mouth they would spit 3 or 4 out about every time.  I had a couple of dozen shad floating around the boat that they had coughed up when I moved off a bit the gulls went crazy on them.  I also saw a Huge Golden Eagle.  It was a fantastic morning.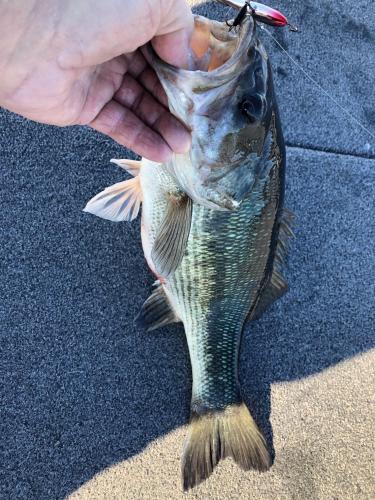 Caught 15, and everyone was a keeper.  Every fish came on the Ice Jig except the one on the flutter spoon.  Shallowest fish I caught was at 40' suspended and I saw her and raised up and she snached it.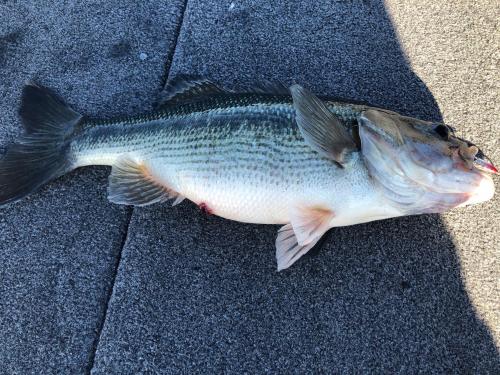 Did the best just holding the bait really still and the jaws slammed it but the K's just loaded on it.  Tried the jigging spoon but not a single bite, kind of a no brainer this morning with the Ice Jig.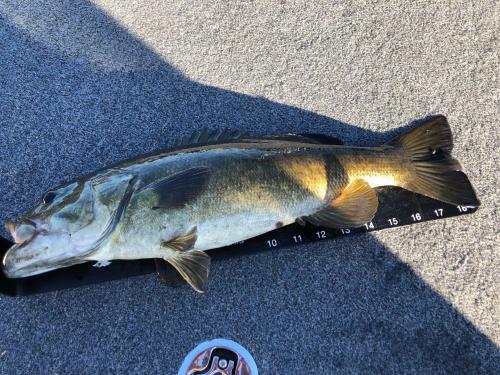 . 
Going to be a great week out there, give her a whirl.
Good Luck