1-11-22 Golden, Mo.
Hopefully we are about to snatch a glimpse of Spring in the up coming weeks from the doldrums of really a pretty lite Winter.
Lots of you are winding up a successful hunting season and maybe starting to think about taking a peek in that bass boat that has been sitting since October.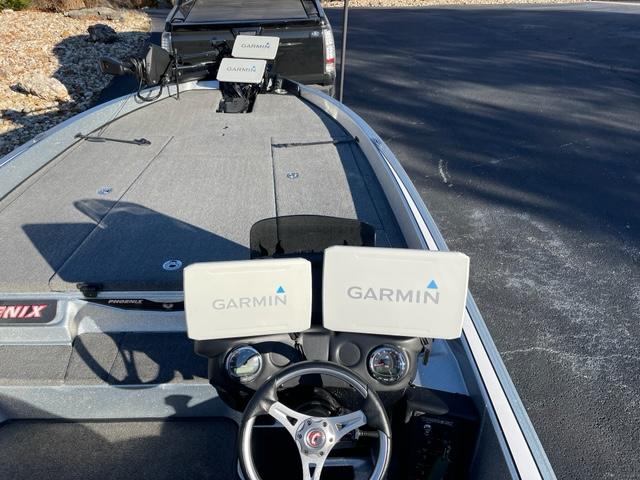 This boat is pretty thirsty, for electricity.
Some of you like myself may have had Santa bring a trinket for the boat in the way of some new electronics. That's what I'm here to talk about today.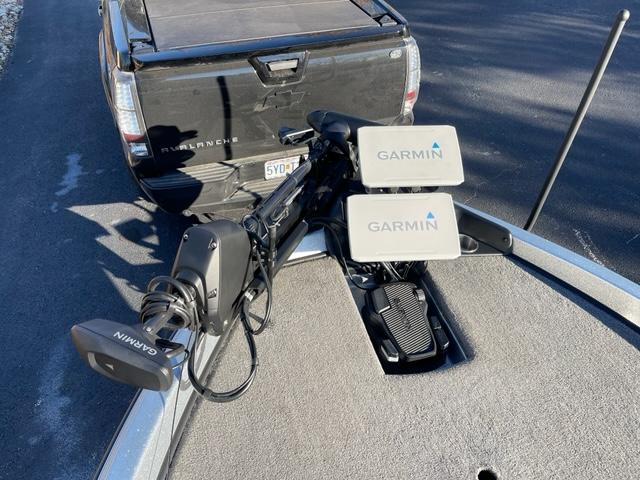 Nothing is more maddening than lack of or no power when its time to fish. With the demand for power ever increasing due to increased numbers of electronics, making sure your ready when the time is right is right now. ( Sounds like an ED commercial.)
I've used Battery Outfitters for my entire source of outdoor power since the 90's. They are local, friendly and extremely knowledgeable.
Yesterday I changed out my series 31 AGM 110AH that I've had from my previous Phoenix. These batteries had in excess of 1000 charges. These are 24 month batteries Pro-Guide series.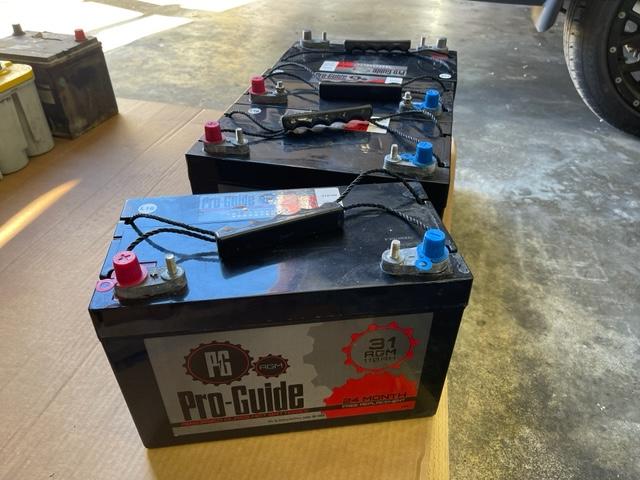 That's right, at least 1000 rejuvenation.
As those of you that know me, you know I'm a neat freak. My bilge including batteries is cleaned at least once a week. The terminals are kept shiny clean and the boat is stored in a climate controlled environment. Batteries are recharged after every usage.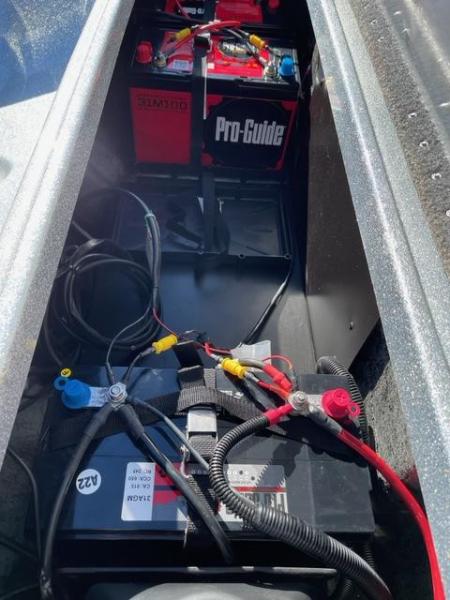 All my compartments are kept clean and dry. Notice the empty battery tray.
Lane Shumaker, owner of Battery Outfitters told me from the first batteries that I ever purchased from him, to regenerate my deep cell trolling motor batteries with a 50 AMP charge after each 10 charges from the on board either 10 or 15 AMP charge system. I have done this religiously. Usually I do this every two weeks. Takes about an hour to do 4 batteries
It is totally uncommon to get that many rejuvenations, but I earned them with how I took care of the batteries. I did not expect that and really, that is the best I have done as I usually sell the boat and don't bring them to the new boat.
Pro-Guide series 31 AGM's are extremely good batteries.
Besides power demands just like Champ I needed and wanted to cut some weight. My New Years resolution was to drop some weight off the bass chaser. Me too.
Yesterday with the guidance of Payton Shumaker, Director of Operations for Battery Outfitters, I did just that, to the tune of 140 pounds out of my bilge. That's an entire wife removed from boat weight.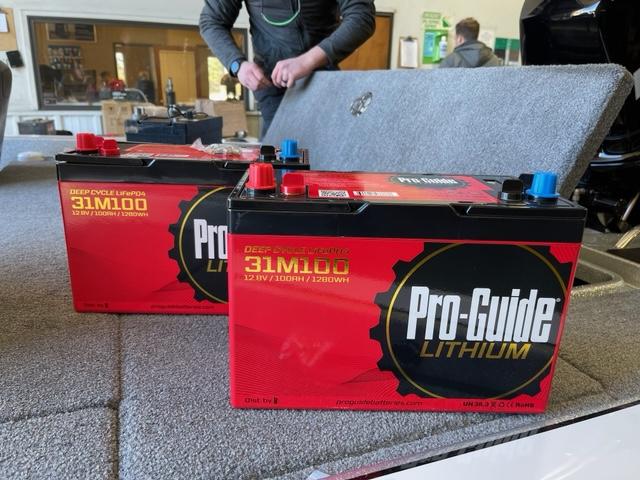 The new series 31AGM 114AH Pro-Guide, at 68 pounds is handling my cranking, electronics and boat functions.
A pair of the new 12V 100AH Pro-Guide series 31M100 lithium's are handling my Garmin Force. With a total weight for both batteries at a puny 52 pounds.
The Force and the Ghosts are brushless and both are 24/36V either or. With 24 volts of Lithium io-ion power 2, 12v. Batteries will run either motor 2 to 3 days of hard fishing in most any conditions, with out a charge.
There are several companies that beat Pro-Guide to the table in the Lithium market, but Payton yesterday showed me cut aways of why the Pro-Guide is at the top of the quality market. First being the reinforcement of the case, the entire battery is built to be wave and boat pounded.
The core is totally solid with a encapsulated case to keep the interior of the battery extremely stable. The BMS (Battery Management System) are the brains of the Lithium are located at the top of the battery in a cellular vault. This provides even further shock management and also is a sealed window to access the BMS for service tech's.
This trial and error research and development actions cost 10's of thousands of dollars to provide the best trolling motor Lithium battery on the market.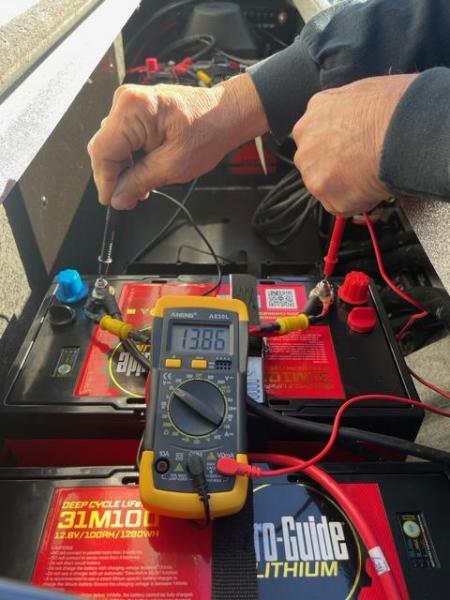 To try and tell you how fortunate we are to have this homegrown, Missouri company in our back yard would be to difficult for this country boy.
Battery Outfitters has stores all over Missouri and Arkansas. If you need to repower or just want to lighten the load, give them a shout.
You will be treated just like the rest of us Table Rock River Rats that depend on them for every outdoor battery we own.
Good Luck.