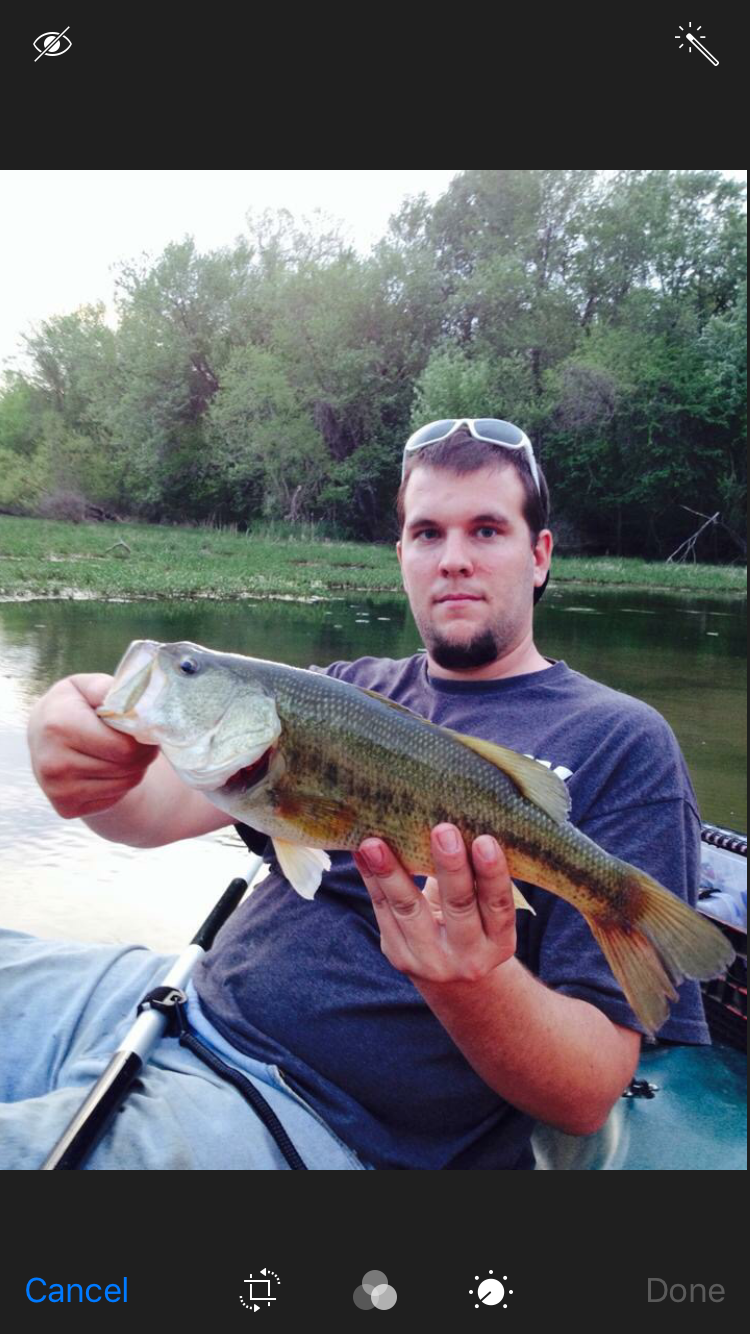 Content Count

227

Joined

Last visited
About Kee sims
Rank

Flathead Catfish


Birthday

07/12/1989
Depends on the area you go and how much rain we get. If your planning upper river you'd be best with a kayak unless we get decent rain. If your planning lower river your boat should work unless we continue to have a drought.

We had been out deep before dark an throwing them for awhile. Then we had just got to slow point later in the evening and had been throwing typical night stuff and I still had that rod out and picked it up just to see what would happen and my 2nd cast with it got crushed. Needless to say I kept throwing it after that with no more takers. Lol.

i usually throw a black and blue jig or wobblehead with dark colors or or big worms. This guy came on sexy shad 6xd last night. Don't know why I picked it up at 10 pm but I'm glad I did. Lol.

Any know what the weights were for last night?

There's quite a few decent areas to wade. Near rivercut golf course is good, up from Delaware town. I would take advantage of having the kayak tho. I catch way more fish using mine vs when I didn't. And I wouldn't give up on Springfield lake. It can definitely be tough but it's a pretty good lake once you get an idea of what's happening out there. Send me a pm and I could give you some tips on them if you would like. Here's a few from spf lake.

There were a few more but for some reason the uploads on the keep failing. Oh well.

Was able to get out on the water the last two weekends Around blunks area, the numbers weren't the best but the size definitely made up for it. The 1st jigs and whopper plopper were by far producing the bigger fish with yesterday a shaky head with zoom black grape worm 10in producing the big ones yesterday. Also so quite a few deer yesterday. Both days we're absolutely beautiful days to be out on the water.

Sounds like a good day after the morning problems. Well done sir, nice fish!

I am right there with you. Guilty as charged. I'm not very comfortable out deep. I feel like a lost puppy once out deep. I'd love to get better at it and a post like Bill was kind enough to post always helps, as well as makes me feel like I can do it then I get out there and get discouraged. Lol

Can't wait for the weekend to get here. Hope everyone has awesome days to come as this warm weather rolls in. Can't wait to see some reports and hopefully have a good one to throw in aswell. Good luck to everyone heading out next few days!!

Fished from 9-3 in long creek area and had 4 keepers. 2 jerkbait fish, 1 Alabama rig and 1 rockcrawler fish. Water temp was around 46 most of the day. Alabama rig fish was out over 70ft and the rest were up on banks in less that 10ft.

There was supposedly a 12 and change taken in the mindenmine strip pits in pit 11. Dont know if it's truth or hear say.