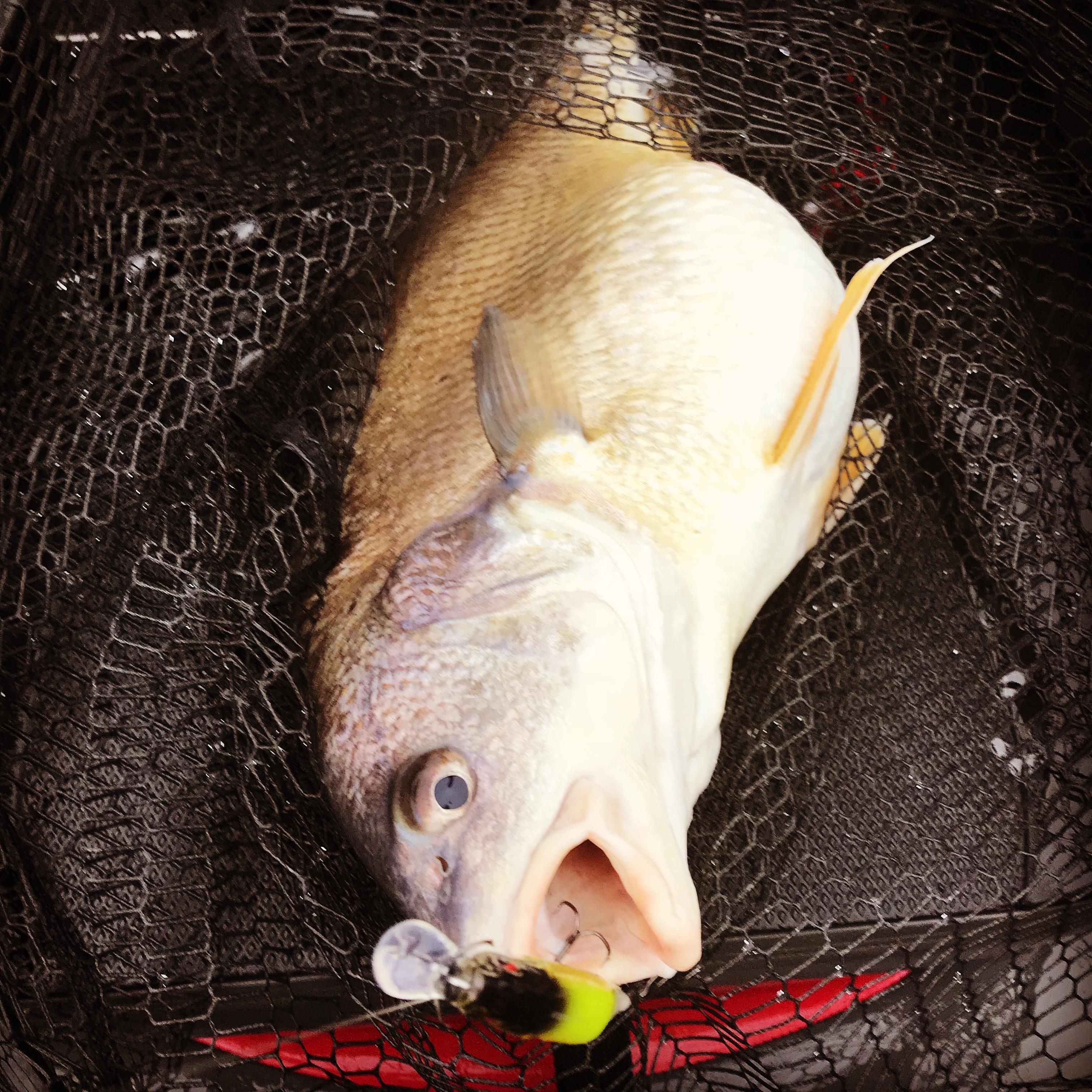 Posts

388

Joined

Last visited

Days Won

2
Profile Information
Gender
Location
Interests
Lvn2Fish's Achievements

Green Sunfish (24/89)
296
Reputation
We fished this as well ! We had a really good start on Saturday with 12.21 ! We caught everything Saturday on a jig mostly fishing docks . Made a late day decision that yielded our two biggest fish on a football jig fishing in about 20 ft of water . Sunday we decided not to make the long run up and focus on the deeper jig bite that we found Saturday afternoon . Sunday we only weighed 1 keeper and failed to ever locate any deeper fish . Wish we would have ran up lake and tried the dock deal again . Seems like the difference between a really good tournament and a poor one is one decision! It was a blast regardless

I'll take the warts , how do I pay you !

That's pretty neat . A few years ago I found a bud light can like the one pictured (on the left) . It was still sealed and full of beer . Although no one was inebriated enough to try it 😂

I've been doing a little research on all of this . It's truly crazy , not only are the parts unavailable, but no one really knows how to fix anything. Some of things the certified merc techs are claiming , as well as Mercury them selves is ludicrous. There's numerous story's of motors failing before breakin and Mercury's not doing squat about it. Seems its a pretty common occurrence to void the warranty with some B/S loophole .

What model of rods are you using Bill ? I need to add a few more Falcons to collection

Man that last one is a tank

@Bill Bablerwe were up the James today . A couple of the creeks we fish had almost dirty water . Less than 2ft visibility . Main river was pretty clean probably 4ft . It's so strange how the water color changes . I was in the same creeks 2 weeks ago and they were green and clean . Maybe algae ? Maybe rain up the tributary ? We hadn't had rain in Nixa for three weeks . Fishing was slow for us , caught maybe 15 fish 5 keepers . Like you mentioned they were all long skinny largemouth . With exception of one three pound fish that had been on the feed . Same water temp also . Our bite didn't get started until after 9:30 . Didn't get a bite in the morning, it was a weird day . Not a breath of wind and bluebirds sky's this morning . I always have trouble on the rock in those conditions .

Well the problem has resurfaced again. It seams the new plug we're a bandaid for what's actually going on . Sunday morning the boat was missing bad would hardly get on plane . After the first run of the morning everything was fine . It drives me crazy that this thing is so cold natured . I talked to the mechanic who thought he figured it out … he's now saying the injectors May need cleaned . @fishinwrenchback in the day when that compressor blew up , did you clean the rails and injectors when you slapped that new one on ? Thinking maybe some metal is plugging one of my injectors but I'm not sure .

I've been that guy for a long time ! @Dutch I'll tell you all about the pattern we ran . There's just not enough of it to blab specifics on here

You have everything up that way . Crappie , bass , walleye , huge catfish , white bass , and hybrids . There's plenty of pockets and creeks to get back into for bass . Just be careful going in and out of them . The river gets shallow fast in spots so better have some mapping on your boat .

We put in at about 6:20 . Caught our first keeper on about the third cast . Caught them good for an hour on top water and a jig . Then nickle and dimed our way around . Fishing all sorts of stuff with the jig . The deep bite in that 20-35 ft range was definitely the most productive . Ended with 12 keepers and about 13 lbs . Big fish was right at four pounds .

It's a mixed bag of stuff . Mostly COVID and family matters http://www.bassfan.com/news_article/10321/seven-bpt-anglers-sidelined-for-champlain#.YQxKhOQ8KEc

Hey Bill , I was wondering if you know what the equivalent to this rod is ? I've looked but it seems they no longer make it . By far the best rod I've ever owned for skipping a jig at LOZ . I'm a short guy … plus it's one heck of a big spinner bait rod . Expert 6'11 froggin/pitchin

I'm thinking just the cockpit , I think it would help it dry out . Always seems to get wet and stay wet with my carpet .