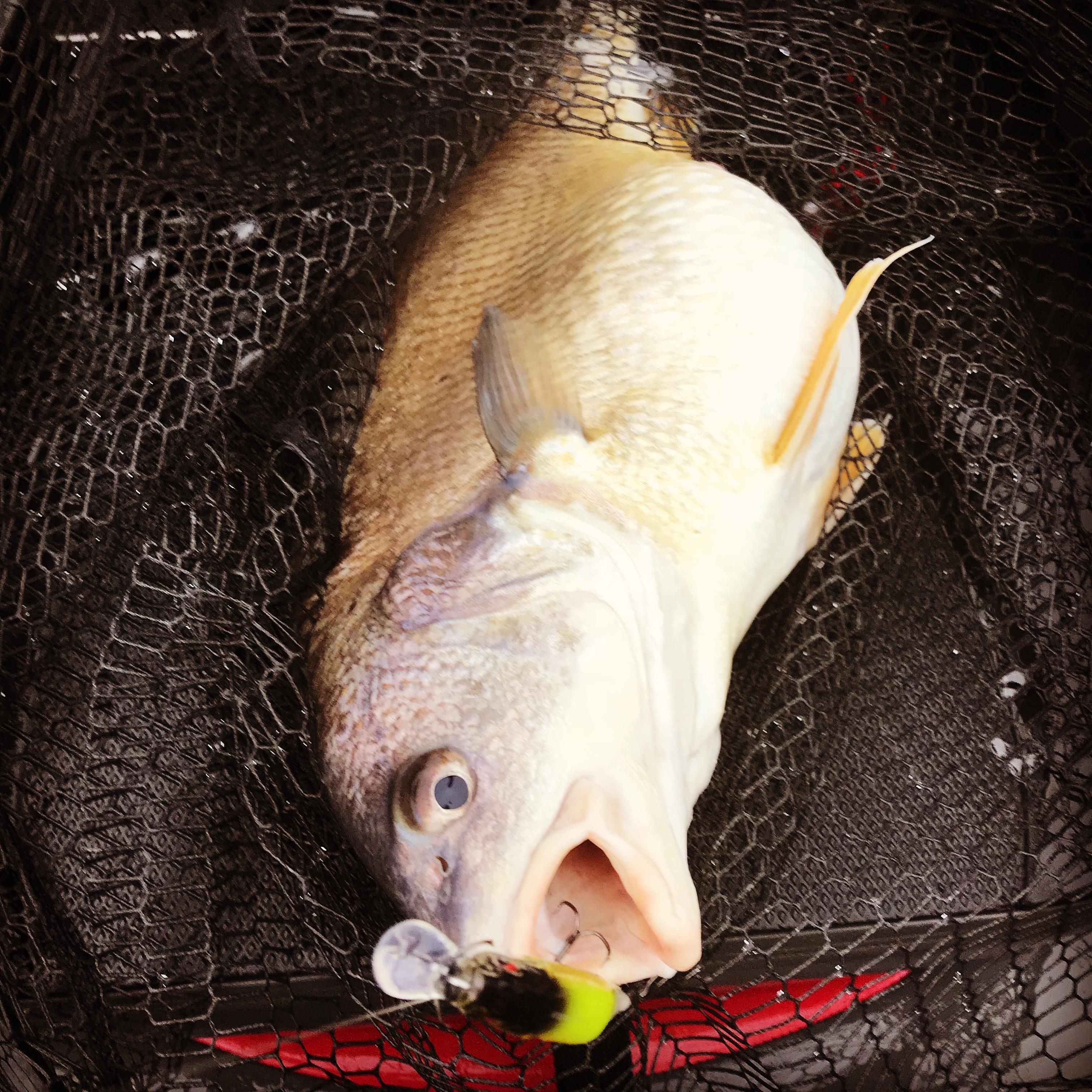 Posts

370

Joined

Last visited

Days Won

2
Profile Information
Gender
Location
Interests
Lvn2Fish's Achievements

Grass Pickerel (23/89)
282
Reputation
Hey guys ! I'm looking to plan a week long kayak fishing vacation up north . Hopefully jumping lakes across Michigan's UP and Wisconsin , or travel across Minnesota hitting different lakes . I'm assuming most of the small lakes in either location will have fish . Also I assume either state that the lakes are for public use . I'm looking for input of anyone who has done a tour like this . How did it go ? Did you explore out of a home base location fishing lakes close , or did you drive a line through the state staying at different inns ? Lastly what would be the best time of year to do this kind of thing . I would very much prefer to do it when the skeeters are not killing us . But not sure what the fishing is like up there in the fall .

I've been out there a lot lately and the fish have been biting . Had a 4.14 the other day . And several 3+ pounded the last two weeks

I have a spare 82 fortex that I'm going to use

Springfield , willing to drive though

Thinking about buying a new Lowe Jon boat . Wandering if anyone has anything laying around that I could take off their hands ! There are a few small lakes around Springfield that I need a boat for .

That's the only way I've ever targeted them also . I'll probably just start out on gravel and hope to run into them

Finally was able to get out last Thursday . The boat had been in the shop and with starting my new business I had been very busy . Dumped in at the state park around daylight . Water was stained only about 4-6ft visibility . Started in a spawning pocket fished for about an hour and finally caught a keeper smallie . Then the bite really picked up . Next five fish were all healthy keepers including a 3 lb spot caught on top . Made a move and only picked up one fish but it was a big one about 4.5 lbs spawned completely out and looked rough as a cob . That fish came in top also . Went 2 hours without another bite . Last spot for the day yielded 3 more keepers with two largemouth over 3 lbs . These two were caught within 30 seconds of one another . And they were healthy and fat . Finished the day with 10 keepers and the best five would have went 16-17lbs . No real pattern just a few here and there . Mostly shallow by table rock standards . FB jig and vixen did the damage Next question . I figure the bluegill will be spawning soon . I've only ever drop shot for them later in the year . And caught a huge mess in later June .Wonder what depth to target for the big ones, or just cover that mid depth range to the bank ? I could care less about the small ones I'm needing some fried fish in a bad way .

Mercury dealer of my choice surely won't break it off in my A right 😂

If it doesn't work Saturday I'll swing by 😈 bring you out of opti retirement for one last hurrah

After taking my boat to boatwrx in Osage beach the mystery problem has been resolved . It's was spark plugs ! They were the original plugs in the motor and they were black . Slapped new ones in and they tested it today . Issue resolved . I definitely would have though the first mechanic would have looked at them but I'm convinced they don't know what the hell they are doing ! I'm back baby !

Like mentioned above the tenacity works the best , but you are going to pay a pretty penny for it ! A shovel works well too at a fraction of the cost.

I thought the same about the boats and not being able to fish the main lake for 6 months

Hey Wrench ,Why does lake of the ozarks have more big bass in it compared to the other major lakes in the state?