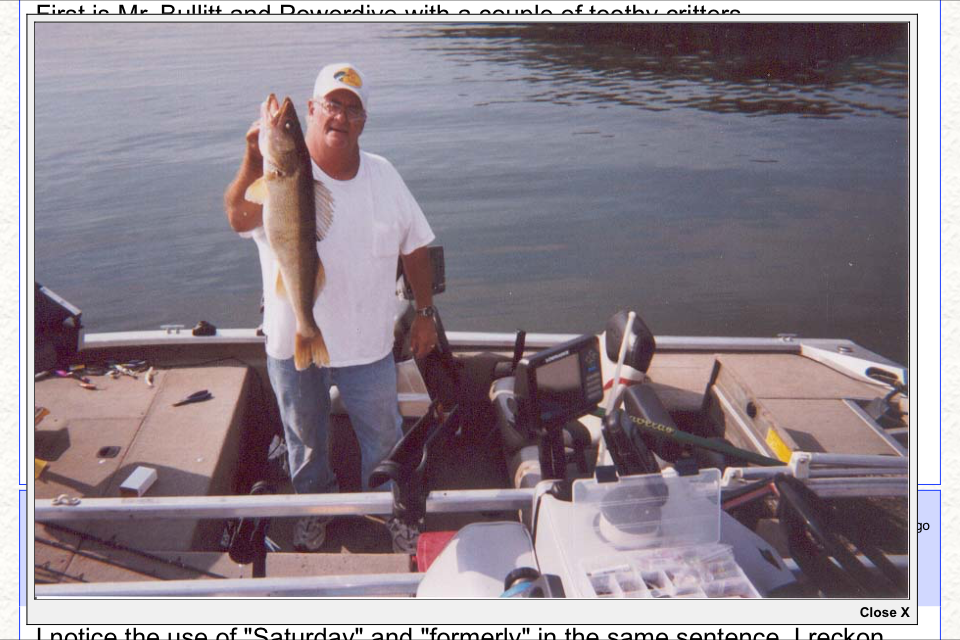 Ron Burgundy
Fishing Buddy
Content Count

469

Joined

Last visited
Check out The Bass Tank , great customer service .

I really like my 12" bird with mega imaging .

Will you be fishing the Beaver Crappie Series any this year Lance?

Whats the COE day use fee status at old 86?

abkeenan reacted to a post in a topic: FOX Sports to air live coverage of all Elite events, Classic in 2021

Yes they caught fish 2 of the 3 were Livescope vertical pole timber with 1/32 to 1/8 jigs and hair jigs and other guys were dock shooting . Those guys were from LOZ . I had never done any dock shooting so that was neat to watch man they were accurate!....the monsoon those guys prefished in really hindered them from showing off some nice TR crappie that swim in that lake. One team that was fishing Kings were on 1.5 lb average during prefishing but when they got their day one a huge floating debris mat was over their spot....that be a sick sight to see as you round the bend after driving from

I'm not sure quill they had three camera boats out filming...I served as a Marshall for this event, I had a great time , 2 of 3 the boats I was in ran to above cape fair , the other went in Long Creek....one team ran all the way up into Kings River, we launched from State Park....maybe check Mr.Crappie YouTube channel they may run them there not sure.

In case some guys didn't know Mr.Crappie Wally Marshall is holding his second annual Crappie Expo and tournament in Branson with the tournament held on Table Rock..... October 29-November 1.....should be lots of different companies at the expo and a fish fry...I'm excited to see what the crappie fishermen bring to the scales! https://www.crappieexpo.com/

Took TM to Wolff and they got it fixed. Thank you for steering me to them. braid was wrapped around the prop which cause a seal to break and then water damaged the lower unit...warranty covered it!

Go to The Bass Tank YouTube page and watch their video how to install the perspective mount , it's detailed .

You were doing the right thing just keep trying , the last two years it's been harder for me to catch them like I once did.

I believe the marina is closed and you have to go across to the Corp side to launch and then it's a hike to where you park truck back to boat....a friend chose to go to Big M and he said it was fine there .

What was your issue?.....mine quit responding so I changed the on/off switch and that didn't fix it.....so now there's a Garmin Force o the boat!